One Hundred and Fourteen: Why I love car boot sales
So one of my loves from my childhood is boot sales, something that I believe is a almost completely British phenomenon, the UK has always had a larger population of middle to lower class which has put a larger emphasis on second-hand goods in order to save on the pennies. Which in my opinion is great, especially if you can't afford to pay the prices for items these days due to inflation.
So I have gone to boot sales since before I can remember, I was even quite embarrassed by going to them while in school, but have since then realised there's nothing to be embarrassed about as you can pick up great gems of people's past as well as a good bargain or two.
So my main reason of being a boot sale goer is for the "retro" games, I never could afford games in the past because of their expensive brand new prices so bootsales were always a must have, especially when a few console generations behind and being young with no job or money. Plus in recent times with the total removal of anything pre-PS2 from most stores it makes it hard to find some games, so boot sales are the perfect solution.
So today was a lovely day and I managed to acquire some nice little bits and bobs while also enjoying a little bit of sun and fresh air which was a treat. My best find of the day had to of been this lovely little Pearl Blue GBA SP along with a host of games, oddly enough only one Gameboy Advance title, but all the original Gameboy and Color titles were a nice surprise and for a massive total of £5 I couldn't not have a little SP that can kick around the flat should anyone want to play on one.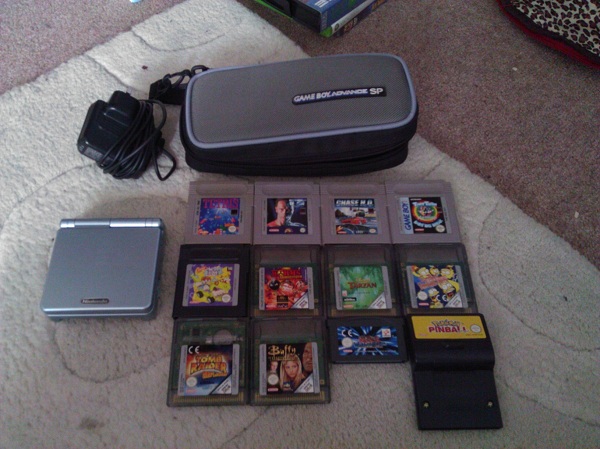 After moving away from Essex I was afraid that I'd never come across boot sales like Boreham again and I'd be stuck with an infinite loop of coming away empty handed, but things seemed to of perked up as of recent (plus nobody seems to want to buy retro games at 50p each crazily enough) so I'm looking forward to all my oncoming Sunday's until the Autumn when they'll sadly all end. Plus you've then got the added fun of finding people selling little treats they've made at home, which I gladly paid 50p for and it was delicious!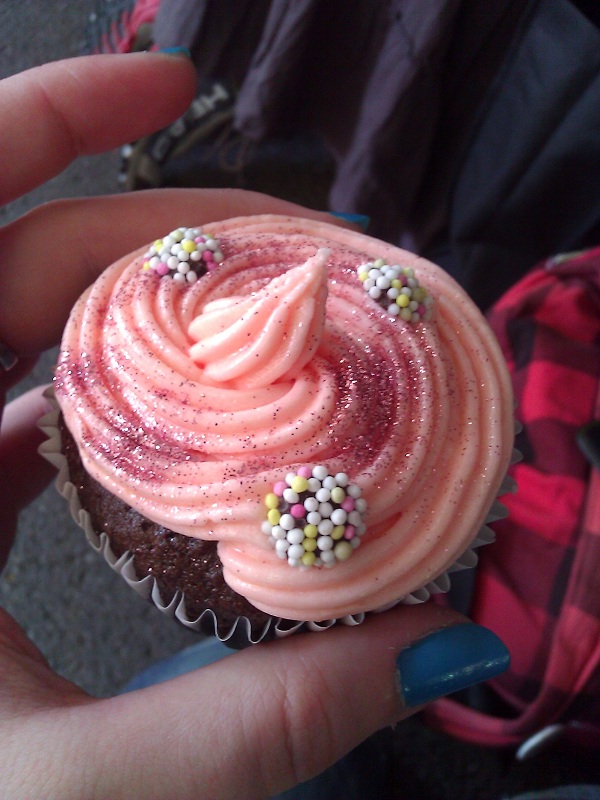 Perhaps next week the supposed lady with wool will be there, which I had been promised as 50p/£1 a ball is extremely cheap, plus of course the anticipation of more games.
4 comments
Yes , there is immense inflattion in my country also due to bad government policies. Therefore I mostly tend to buy used wearing items as they mostly come from US & UK. :D
25th April 2011 @ 14:43
Comment
from:
Dazzy Hitch
[Visitor]
Yeah, I like rummaging around at car-boot sales too - though I left empty handed from the one I went to today... :(
Most of the sales around my neck of the woods are too small to turn up many surprises, but I always look forward to visiting the massive "bootie" at Kessingland when I spend the occasional summer weekend with my parents, where I always seem to find some cheap goodies.
Did you manage to finish your gloves, by the way? I must say, your hands are in good nick compared to the gnarled digits and flat thumbs of most hardcore gamers... :)
25th April 2011 @ 19:12
That's a shame about coming away empty handed Dazzy, I always hate it when that happens!
Still working on the gloves :) Trying to get the cuffs on them right as I've been having some problems with them, hopefully I'll have them complete soon.
It's true my hands are in fairly good nick, however my left thumb has been suffering a little recently from too much exposure to the left analogue stick on a 360 controller. Causing a few annoying lines over my finger print which will hopefully go away soon :)
26th April 2011 @ 21:33
Comment
from:
Dazzy Hitch
[Visitor]
Had much better luck at this week's bootie - as well as the usual cheap PS2 games and DVD's, I stumbled across an almost complete set of Sega Saturn Magazine, which I picked up for 4 quid. I chucked all my SSM collection out years ago, and rather regretted it, in hindsight. Flicking back through this cool & stylish mag has made me want to nip round to my parents to dig my old Saturn out of their loft.
Many pleasant hours of reading await... :)
4th May 2011 @ 21:21