One Hundred and Seventy Nine: Another t-shirt...
So another daily t-shirt that I picked up recently is a bit of an internet thing. Charlie the Unicorn was a Newsgrounds animation by Jason Steele where two unicorns convince Charlie to go to the prolific "Candy Mountain"
It's something that was funny although also a little stupid, but I love when the unicorns say Candy Mountain. I was actually first introduced to the first Charlie the Unicorn animation when I attended my first Amecon.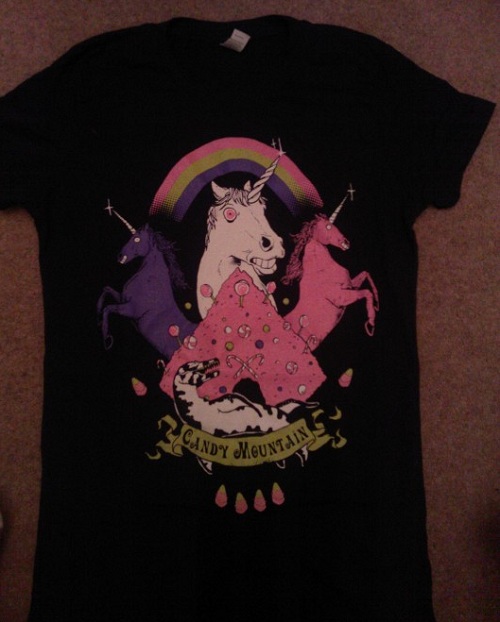 No feedback yet