Three Hundred and Forty Five: A cute top! And it's not a daily tee!
I mentioned having bought another item off etsy when I showed off my cute Pac-Man skirt, well here it is, another popular culture icon in a clothing form. Although it's 90s cartoons instead of gamey, and if you weren't hooked on the cartoon and were born in the 80s, well...you must be crazy!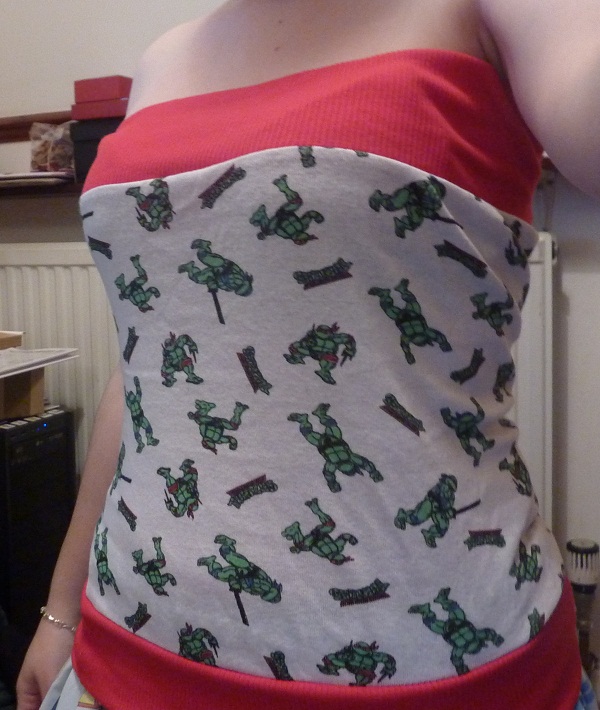 As it was made in America it is actually the correct Teenage Mutant Ninja Turtles, unlike Teenage Mutant Hero Turtles which was the corrected name for the UK. Like the skirt it is more suited to Summer attire but with a warm hoodie or cosy shirt I can see myself wearing it during colder times too.
No feedback yet