Fifty Four: Something cool arrived!
So I was a bit grumpy today as a friend received his copy of Catherine and I didn't...until I got home and found out I'd had it delivered there!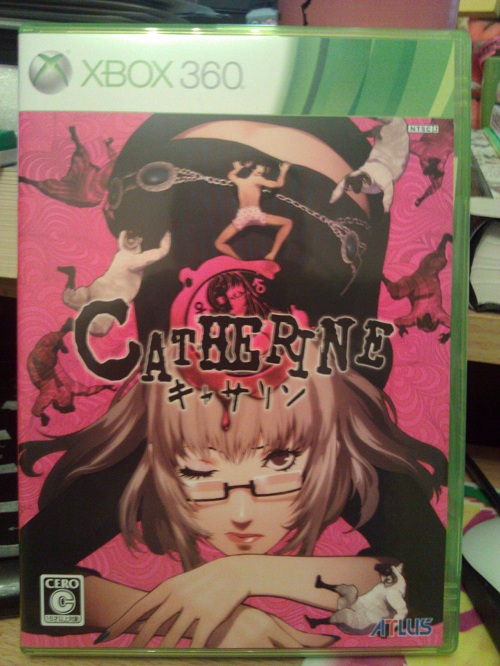 I've been playing it since I got home almost and had to drag myself away from it so I can go to bed. Loving the animation on the facial expressions of the characters, if I had the time to brush up on my Japanese I could maybe understand a little of it.
For now though I'm happy.
Although unhappy that I didn't get the pre-order bonuses.
2 comments
Comment
from:
Fleur Delacour
[Visitor]
Is this game playable on my french european X-Box 360 ?
And I read that it is very very very difficult.
24th February 2011 @ 00:24
Hey I just tried it on one of my PAL Xbox 360's which is the same region that your French one would be, but sadly it came up and said the game was encoded to a different region than my console. So you have to pick up a Japanese Xbox 360 if you want to play it.
So far I'm not finding it too difficult, actually pretty easy :)
24th February 2011 @ 07:22