Two Hundred and Fifty Eight: Another new project
I've got new crochet projects coming out my ears, little Sackboy still needs his zip and my Poogie's feet aren't attached. This will hopefully turn out pretty special, so fingers crossed I don't screw it up too much, can't say what it's going to be, but I'm hoping it will be liked. I really want to make this my first perfect piece...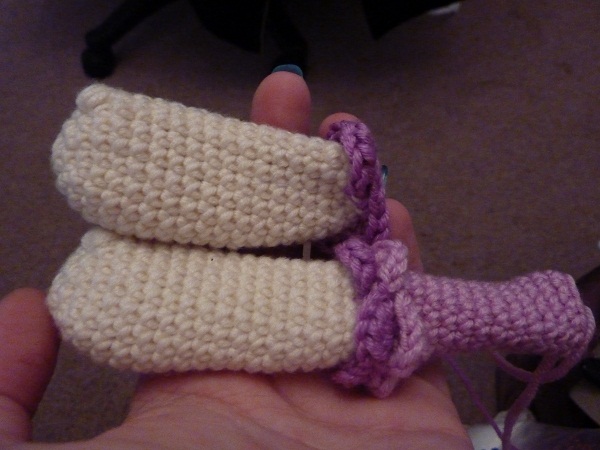 Although after taking this picture I've realised that the thumbs are on the same side on each arm as the pattern never mentioned and I was stupid enough to forget that I'd need to change it slightly to make the left different to the right. There may be a little unravelling in store.
No feedback yet