After seeing Korina's blog entry I felt the need to also do a recap on the goings on of 2009 from my perspective, or at least what I can remember happening.
It's pretty much 2010, I must say 2009 was maybe one of my best years, so I thought I'd try and show this in the following events, I'm not sure if it will express it as much as I'd like to but we'll see. One thing I joined just before the new year started was, MyDailyPhoto I'm very interested in seeing how long I can keep up with it for. I hope everyone has a lovely new year, I'm imagining I will spend mine the way I like it.
January
23rd – I ordered my lovely cute little Dell mini 9, which was my new piece of hardware for the year, I still use it pretty much daily, need to sort out the files on it though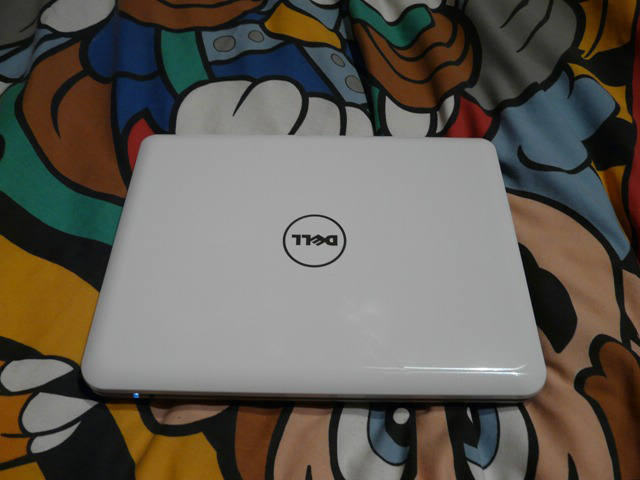 31st – I participated in my first ever 48 hour game making session, which was the Global Game Jam. I took part in it at my university, in Newport, Wales, it did actually finish in February, either way it was heaps of fun, and you can read more on it here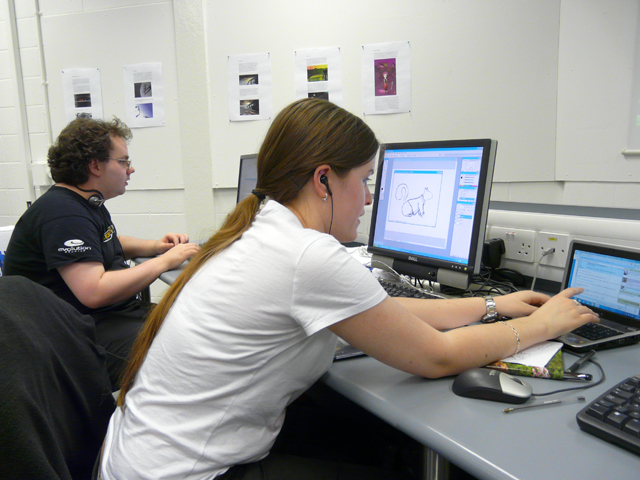 February
Through-out most of February I was very busy working on Void so I didn't do much else this month, which probably sounds pretty sad to most people, but I was very busy.
March
9th – This was the day that I had my dissertation printed and bound and I think handed in a couple of days later, I was so happy with finishing this, and a few weeks before hand-in. I knew from the first place I wanted to hand it in early and not last minute, and I'm so happy I accomplished this.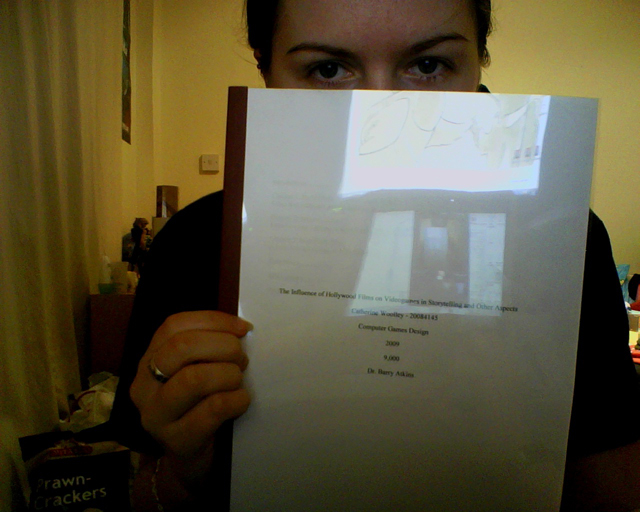 12th – I was lucky enough to get to attend one of the Blitz open days for this year (which you can still apply to for next year). I must say it was a wonderful insight into the company, and was accompanied by a memorable night at the pub with some of the lovely guys from Blitz, I met some amazing people I will never forget. I only hope I have the opportunity to visit them all again.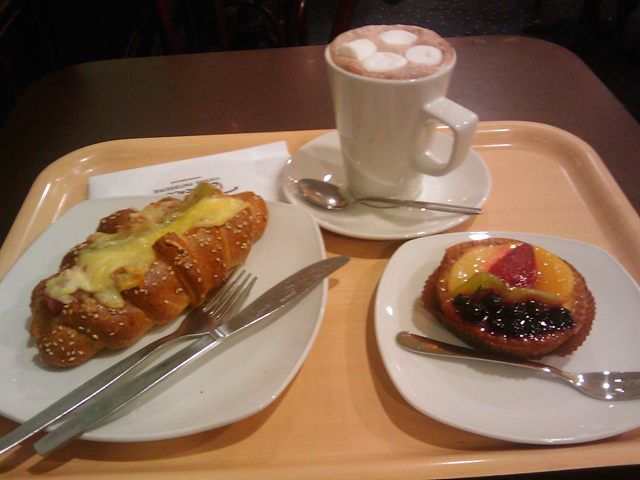 April
April was another month full of intense working on Void (to be honest January to July I was constantly busy working on it), as well as working on Void, my website had a redesign, and I started writing for SK Gaming sadly with my lack of time I only wrote up a couple of articles though.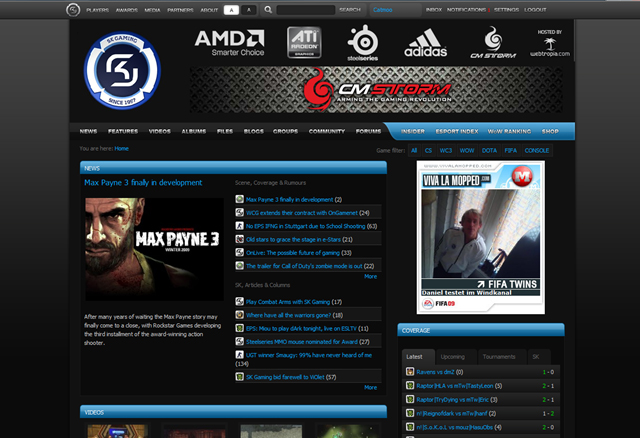 May
16th – It's my nieces birthday, it was her first birthday so I went back home to visit her along with my sister too, it was a lovely time, and it fit together well with other plans. I love watching Bethan grow up, the following picture was taken on her birthday of her doing her sneaky laugh.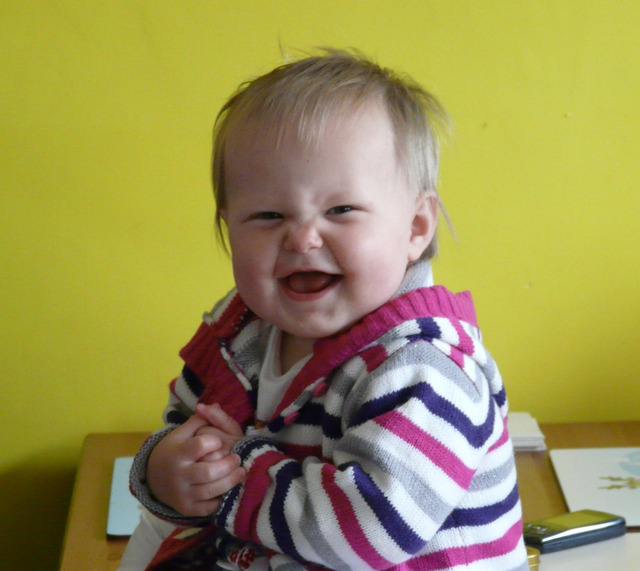 18th – With only a couple of months until I had to move out of my place in Wales, there was house hunting needed for the new destination of Aldershot. And oh my god, some of the places we visited (myself, my sister and Tim her boyfriend) were amazing. But sadly each had a bad point. It was then down to choosing which we preferred.
June
29-5th – Was the Computer Games Design 09 degree show, it was awesome the Void team attended every day, and made sure it was all running ok, sadly the main day people popped by was the opening night, but that was ok. You can check up my quick entry here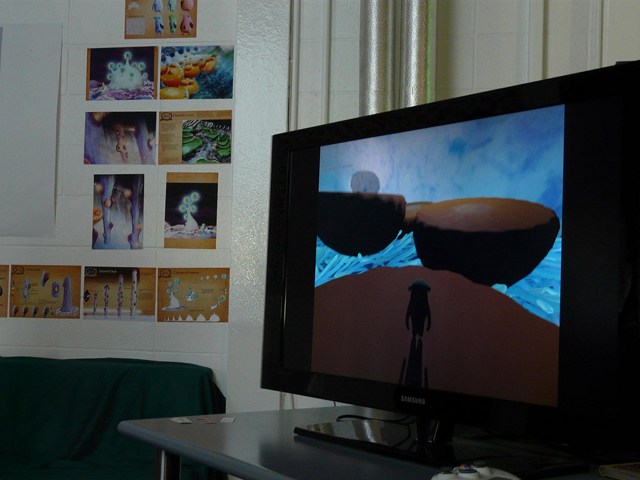 5th – I got to officially find out my results today, although only in the case of an overall grade, it was the last day of the graduate show and we were all heading home and on the way out of university and happened upon the list up on the wall, I already knew what I had, but it was exciting seeing everyone else pleased with their results.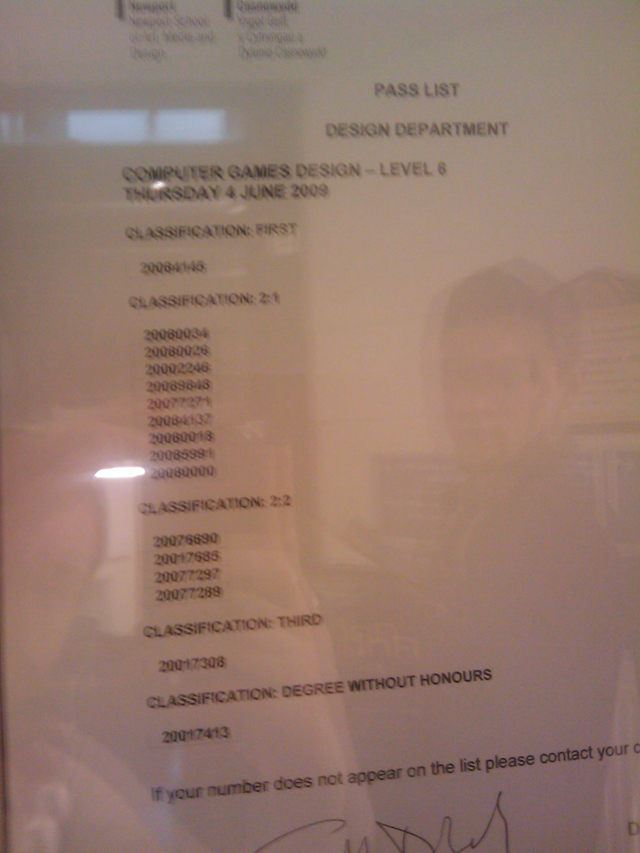 17th – Upon deciding on our place to move into we popped down to Aldershot to sign contracts, was the first major move I felt I'd done, as it was of course no longer student accommodation. I felt I'd taken a huge step from doing this, while also feeling slightly nervous to if it would all work out.
24th – After three and a half years of working for GAME I finally called it quits and had a farewell party, sadly not many people could make it, but it was still a nice end to it all. Goodbye lovely staff discount.
27th – Today was the day I said goodbye Newport and hello Aldershot, was quite a tiring move, getting three peoples worth of stuff up two flights of long stairs, but we managed it in the end, and I must say this little flat has really grown on me, I must say I'll enjoy living here for a while.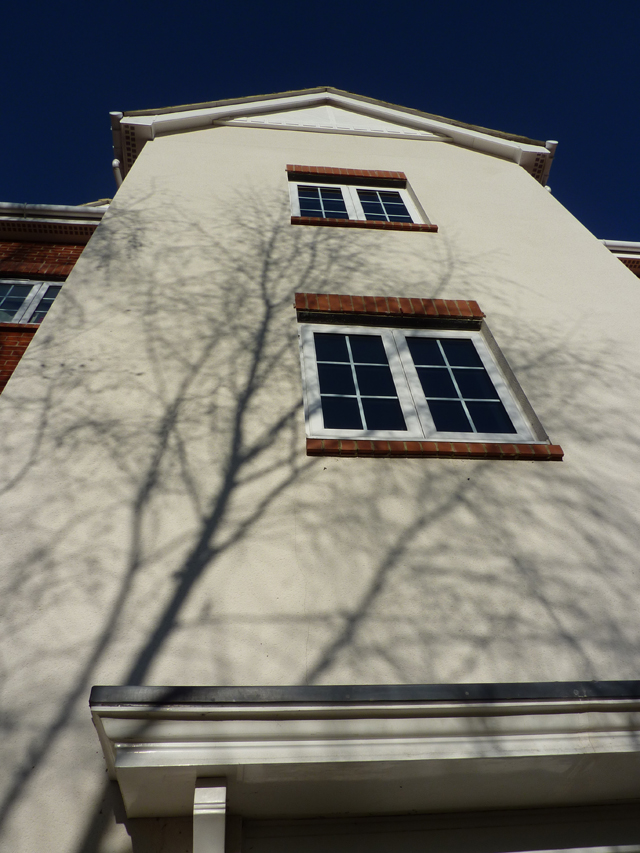 30th – I was privileged to be allowed to become the student blogger for WIG (Women in Games) which allowed me a paid ticket to Develop, which I am very grateful for. I never thought I would have been chosen, but I was, I very much enjoyed helping out at WIG 07,and I was and still am looking forward to helping out WIG in the future.
July
14-17th - After being given a ticket to Develop I had to make sure I used the opportunity to my fullest. As well as going to almost all the talks I could, I met up with a very lovely friend and even had a WIG lunch (totally love Char Sui pork). Either way it was an awesome conference and I wouldn't mind going next year as well. You can check out the entries I made on my blog here
22nd – Just before Develop on the 10th of July I was fortunately given an interview slot for a job at EA Bright Light in Guildford (About 20 minutes away from Aldershot). Amazingly on the last day of Develop on my train ride home I had the most incredible phone call, informing me that I had gotten the job. I was so ecstatic I felt on top of the world. I started my newly acquired job on the 22nd and it was the best end to an awesome month.
August
To be honest I don't really remember too much of August, all I know is I was busy working lot, and that's pretty much it sadly.
September
1st – After working at EA for a few weeks I then found out we have a bake-off club run by one of the lovely members of staff, I made sure to join and participate in the baking
. My first entry in the bake-off was some spiced oatmeal and raisin cookies. Unfortunately I didn't win with them, but I had some nice comments from people telling me how they liked them, all the spares got munched up too, which was good
.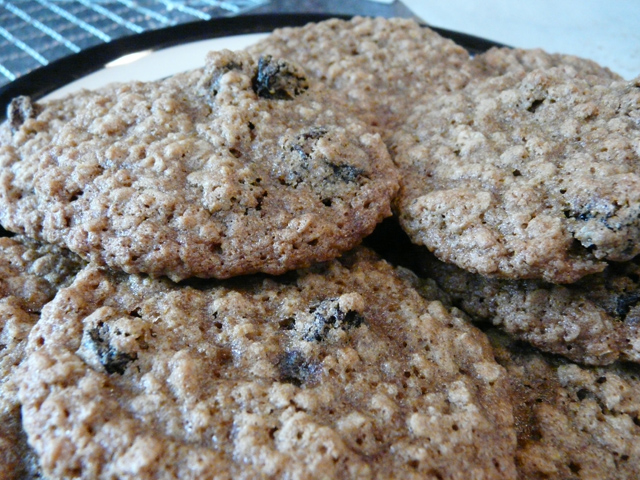 7th – I then participated the next week and baked something that I hadn't really tried before, chocolate rum truffles. They went down really well, and I won as well. I was really chuffed, I even made some for my sister Emma for her birthday as she loves rum truffles.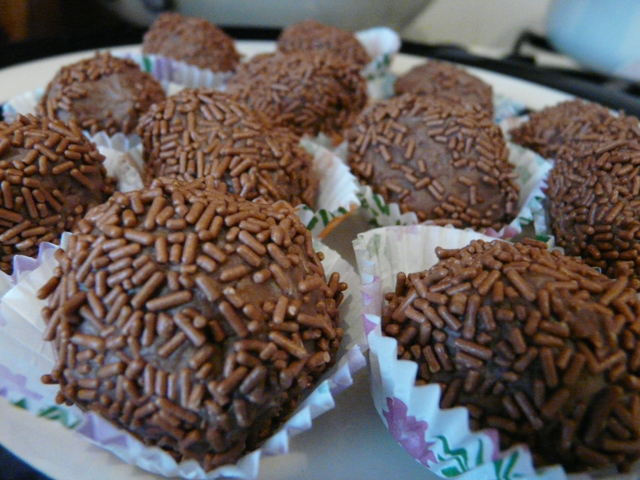 10th – After leaving Newport so long ago in September we all finally got to graduate, it was fun saying hi to everyone again, although it was so busy as it was packed because the whole art school were graduating. We had some fun after the ceremony taking pictures though. Was a nice little fun day out, anyone who's my friend on facebook can check out loads more of the pictures on there
.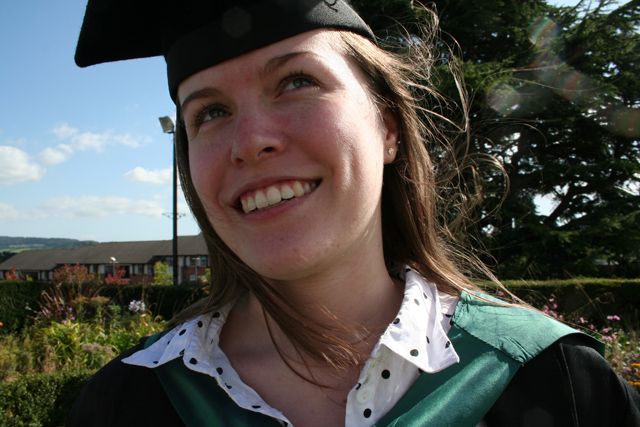 30th – My last bake-off of the year and I won again, but then I did make a delicious chocolate brownie torte, it was so rich and yummy. I hope to make something else in the new year, or just keep baking on weekends.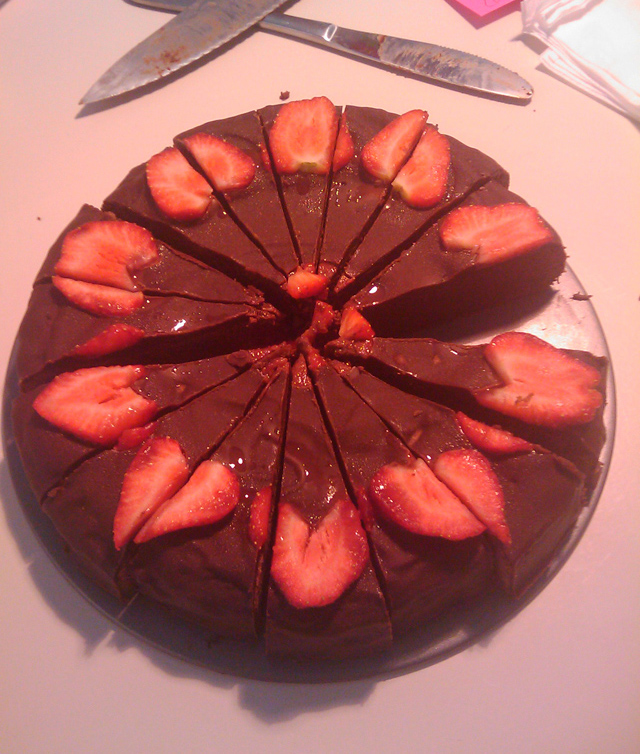 October
9th – FLIPS on DS was announced, all four titles that I'd spent my time at EA working on. Basically they're interactive books for kids, so parents can try to get their kids to read a little more if they don't. Or so kids can read their favourite books (if they like the series we released) on their DS. I loved working on them, and I hope those who now have copies enjoy them. You can read a bit more on the announcement here.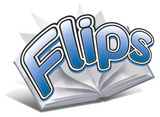 24th – I attended London Expo (didn't go to the earlier one in the year) and my main reason was to get my BSG poster signed by the lovely Kandyse McClure, along with with that I got to play Borderlands, and realise it didn't live up to the expectations I had for it, perhaps I had followed their marketing the wrong way, I'll probably pick it up for PC, but it didn't really feel like a game best suited for Xbox 360, along with getting to play the lovely Muramasa and a few other games, as usual it was a jolly old laugh to go there, and again as always was bloody annoying with all the people with their hug signs. My favourite picture from the day however was this lovely Tingle, she was so much better than the other guy who didn't do a Tingle pose!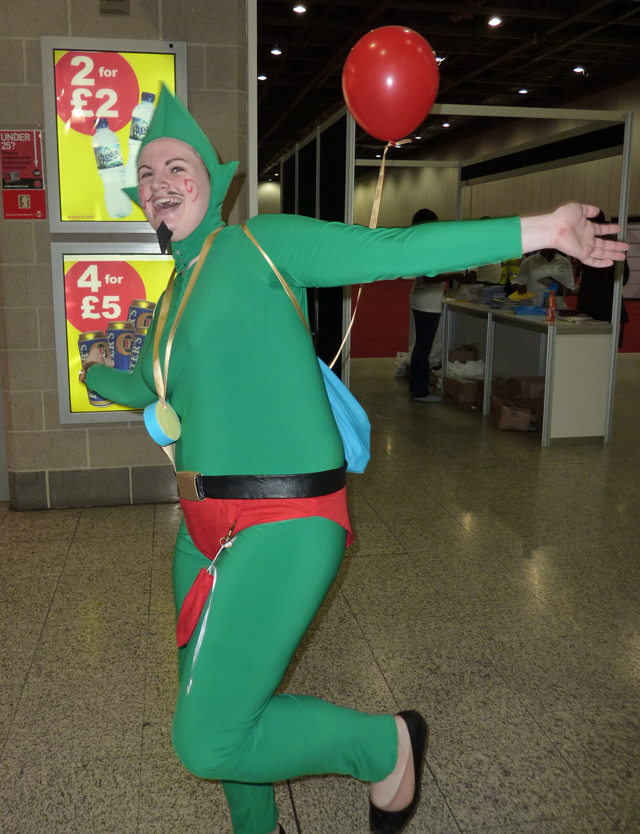 30-1st - Now GameCity was the main event to end October, it did start earlier than the 30th, although with work commitments I was unable to travel to Nottingham until the 30th which was a shame as I missed a lot. However what I got to attend was worth it all in itself. I had the opportunity to meet Masaya Matsuura for a second time and give him a Parappa gingerbread cookie (and get him to sign Major Minors Majestic March) and he also remembered me from Develop. I also gave Keita Takahashi a prince & nobi nobi cookie too, which he thought was cool, and he really apologetic when he broke the nobi nobi boy too. The final party, was very enjoyable, it was awesome hanging out with my university friends again, and on my birthday too. It was a great time, even if I did bruise my side and spend hours travelling home on the Sunday!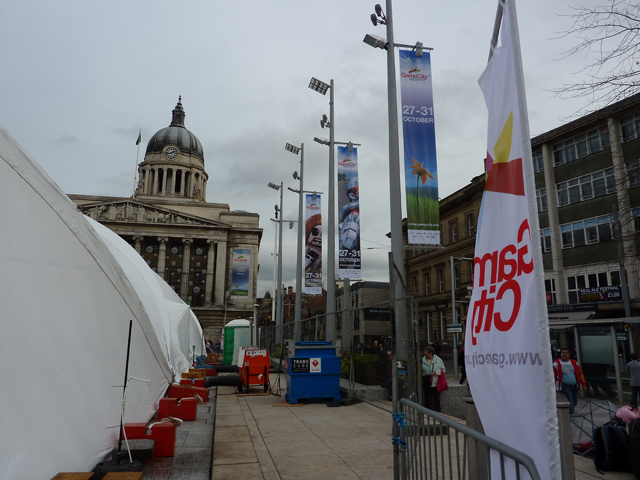 November
12th – So for a few months I'd been very much looking forward to getting my hands on a HTC HD2, and after many days of refreshing pages and waiting for the phone to be up on websites, I finally ordered one and it arrived on this date, it was awesome, and I couldn't believe how big the phone was. Now I can't believe how small other phones are when I use them. I'm so happy to have gotten the HD2 and I wouldn't switch it for any other phone.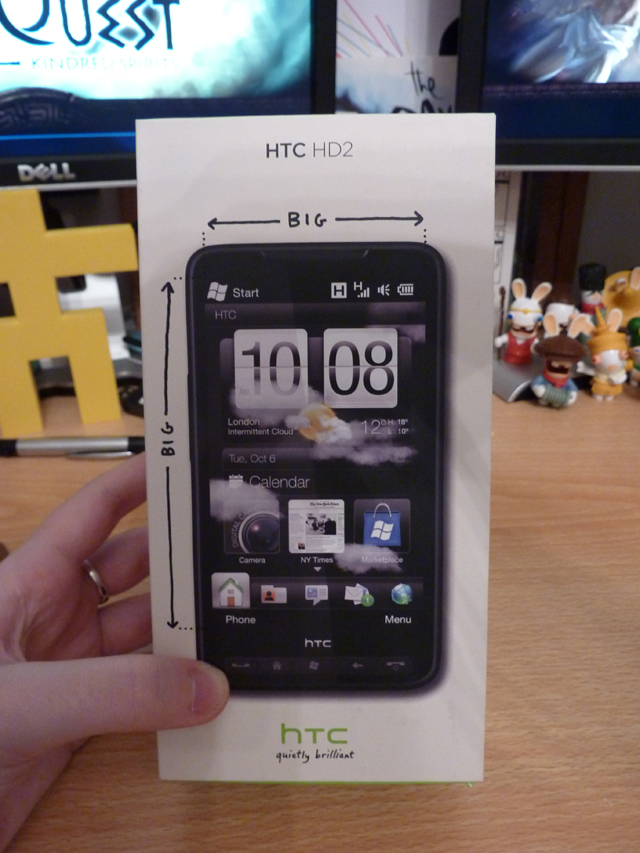 22nd – The first time I ever went to the Barbican was back in September 2002 to the Game On exhibt. More recently I went to the Barbican twice in November, once to see Brendan and the Secret of Kells (amazing animation) and A Serious Man, and then seeing a dubbed version of Ponyo. The Barbican is nice, however in relation to the BFI. The BFI is a much better place to go, at least in my opinion. At the BFI it goes straight into the film, at the Barbican however there were about 30 minutes of adverts before the film. The Barbican is quite far away from Waterloo and doesn't have many food places nearby (the Barbican's restaurant is a little expensive for me). Whereas the BFI is on the South Bank so there's loads of different places to eat. Before this turns into a huge rant, I love that the BFI and Barbican support independent or lesser known film.
December
5th – I was lucky enough to be invited to the Capcom Xmas party, it was an amazing party, at a bar in London. Free drinks, along with game playing, and chatting to Capcom fans made it a very enjoyable event. I only hope they do similar events in the future, and on weekends too! I hope to write up a short entry on the party at some point in the future.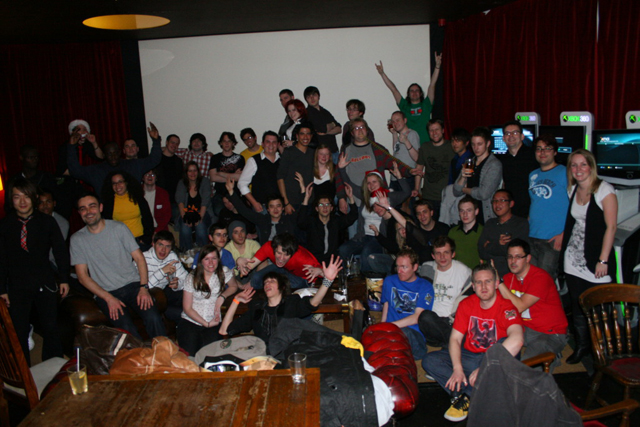 11-13th – So I managed to take part in my second 48 hour game making event for the year, which was Ludum Dare #16. I never imagined I'd be able to do so, but I did, and it was different this time as you had to make a game on your own, and you did it at home. All in all I hope I can take part in the next Ludum Dare, you can read some more indepth entries here and a post-mortem here.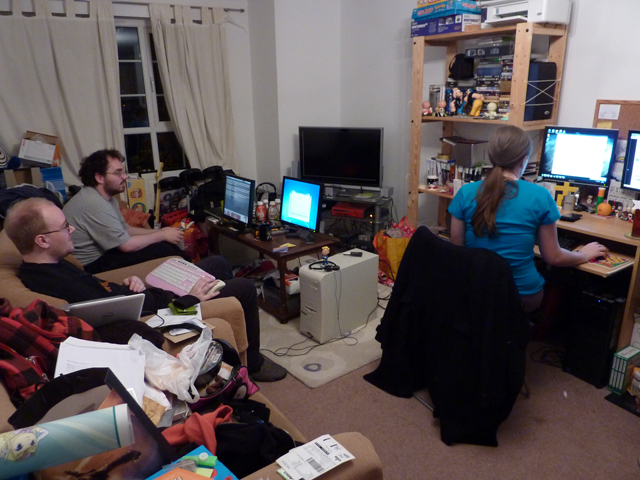 19th – I got to see It's a Wonderful Life at the BFI, I feel things like this are amazing, first seeing Brazil and the Fisher King at the cinema, which I never thought would happen, and then having the chance to see a film like It's a Wonderful Life on a large screen at a cinema is amazing. I'm so happy to have gone to see it, and it was a very high quality transfer as well.
24th – Had a lovely Christmas this year, although I could have spent a little more time at home home (Chelmsford) but it was still enjoyable.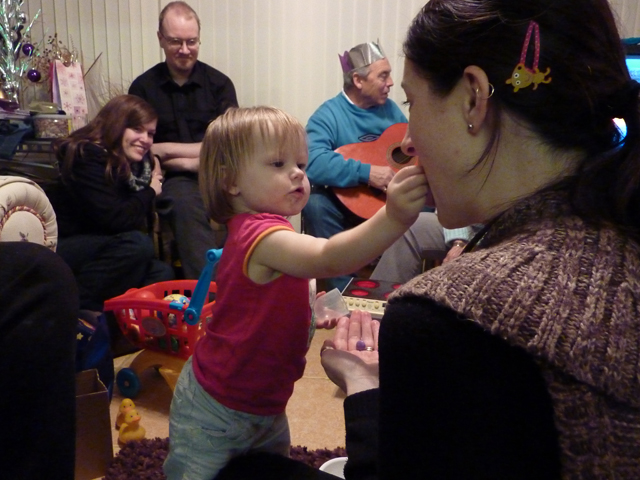 Here's to an equally awesome 2010!