Finally in my third year of University I managed to get a place at the Blitz Open days this year, this is partially thanks to my group for us pulling together such an interesting game.
Anyway so on the 13th of March I had the pleasure to head down to Leamington Spa to attend the open day, instead I popped down the day before to have a look about Leamington, which I must say seemed like a lovely place.
I stayed at the travel lodge in Leamington Spa (which I must say was the oldest hotel I had stayed in to date) and it was amazing, the image below is a stained glass window on the first flight of stairs. Then there was a mirror the height of a wall on the first floor. Was a bit of a shame though, as the building was old there was the hugest gap under my door letting in lots of cold.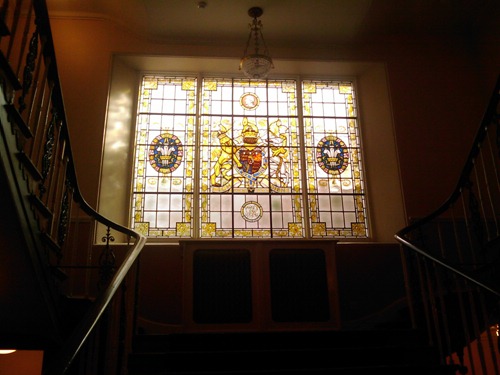 On the open day we sat in various presentations combined with a tour and one to one sessions with our chosen area of games development.
The day was all-round great and the best part has to of been going to the pub with various Blitz people, plus the three other games designers that stuck out with me, and especially liking the the few Blitz guys who stayed out still 1ish with us.
I would recommend the open days to anyone needing an insight into the industry, especially if they haven't been to any companies before, as a lot of the people attending the open day were surprised with what they saw. Was interesting as the company seems to be structured like most others, with the exception of having so many divisions, which made more sense to me if other companies did that too.
Was nice to see people I had previously met before from Blitz, or others that attended Newport University, shame I was the only one attending the day from Newport though.