So it finally arrived! Yet sadly of course Catherine doesn't come out till the 17th of February, however there should hopefully be a demo out on the 27th of January.
In the meantime I'm going to be checking out the releases Japan has and try not to buy anything too expensive. I've got my eyes on a few games; however any recommendations are much appreciated.
Sadly as you may notice from the image is that it is in fact an arcade unit (noticeable from the white disc tray) however I have spiced it up with a faceplate that I had lying around.
Thankfully putting the new console on my desk meant I finally got round to having a little tidy up, I reckon it looks pretty good.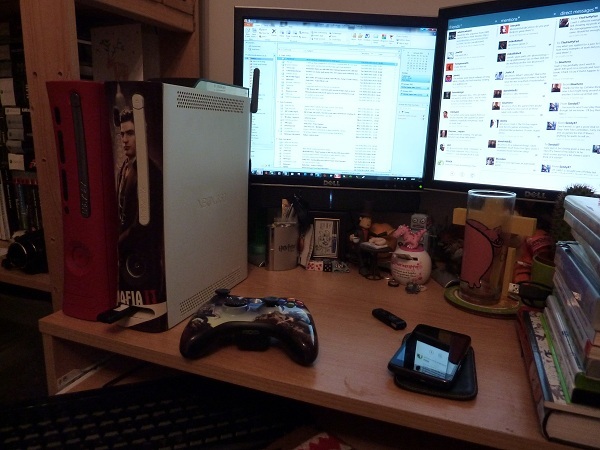 Now I just hope it has a nice long life even though it's an older model. as I felt it was pointless me buying a new slim Japanese model for £400 if it decided to have any issues.