So after spending a fair amount of spare time which is pretty scarce at the moment, I have finally finished the ChuChu, although he looks slightly different to the pattern's example that I was going off of.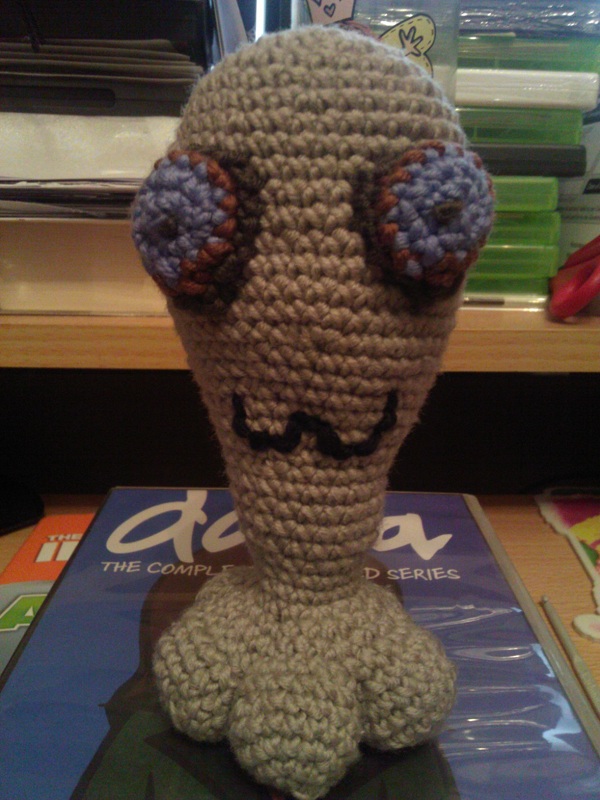 I decided to do whatever I wanted with the mouth and didn't give him wrinkles under his eyes, but he's still kinda Chu-like although a little slimmer. You can see an example of a Chu with Link below (I didn't draw this picture), not everything can be 100% identical.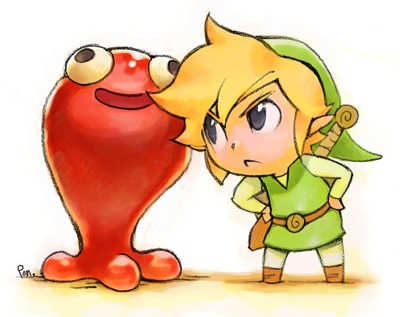 I may give crochet a rest for a while and get back onto playing games in my evenings instead, however I haven't decided on which I'll do, but I have really missed games in the short time I've not been playing. Plus of course my G has been suffering because of this few day break. Perhaps a little No More Heroes Paradise is in order.