I know I said I'd stop with the Amigurumi, however I very recently acquired a new niece and felt the need to make her stuff.
I'm currently just finishing off the legs for a bunny, or bun bun as my other niece Bethan would say, and then once I've finished him/her I will be making a very small and cute pair of shoes. So far I haven't been spending any time other than train journeys to make these little presents. However I keep having urges to start more items off.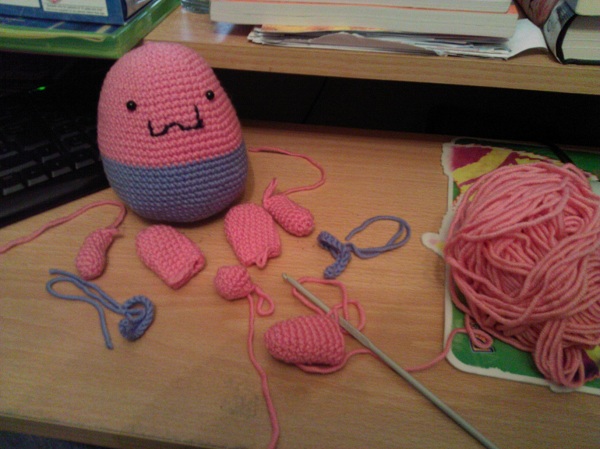 In the picture you can see his
Head/body (which needs me to give him a new mouth)
Arms on the outside
Ears on the inside
A tail in the middle
Little blue dungarees straps
The start of a foot.
Once I've got all the limbs together it'll just be a case of sewing it all together.