Those who read my blog may remember number 32 where I spoke of The Girl Who Leapt Through Time and it's blu-ray release. Well now that day is upon us, and my copy of Summer Wars/TGWLTT arrived today and I can't wait until I have the time to watch them.
But not only did they arrive, but also a new addition to my Japanese Xbox 360 games, and that is Otomedius Gorgeous, a Konami Shmup which was exclusive to the Xbox 360.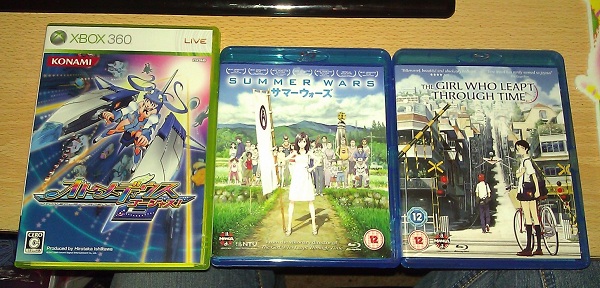 The sad thing is of course that I don't have enough time to watch/play everything at the moment, although I'll try and squeeze out some time every now and again.
For now I'll recommend The Girl Who Leapt Through TIme to all my readers, especially the blu-ray release as it's lovely and crisp.