So I was a bit grumpy today as a friend received his copy of Catherine and I didn't...until I got home and found out I'd had it delivered there!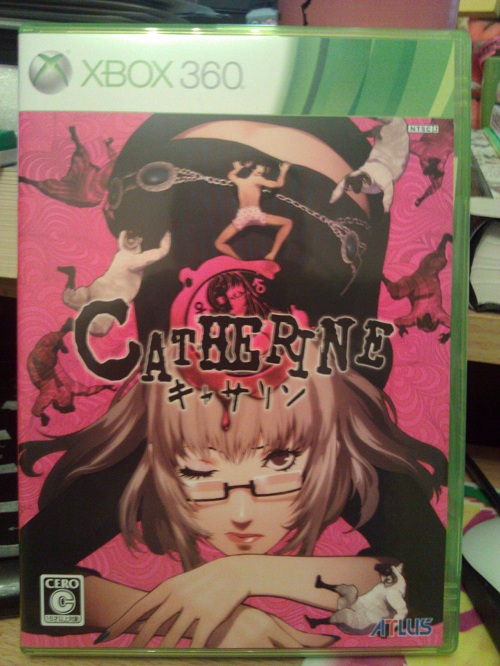 I've been playing it since I got home almost and had to drag myself away from it so I can go to bed. Loving the animation on the facial expressions of the characters, if I had the time to brush up on my Japanese I could maybe understand a little of it.
For now though I'm happy.
Although unhappy that I didn't get the pre-order bonuses.