Today I bought and awesome t-shirt, if you don't get it then your loss I suppose.
It was drawn by Megan Lara, an illustrator who has done some great t-shirt designs as of recent. One which may look familiar which is the Art Nouveau Nintendo ladies, one of which featured as a teefury t-shirt a week or so ago that I'm awaiting in the post.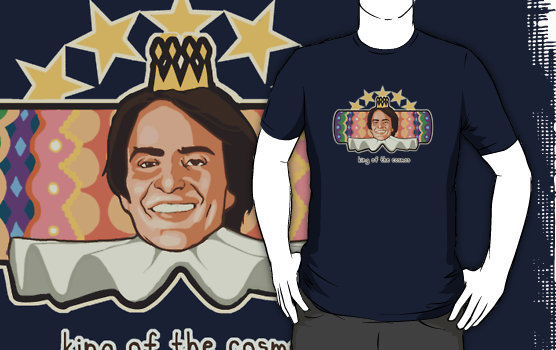 If you haven't played any Katamari game, especially Katamari Damacy or We Love Katarmari you definitely should.
Plus if you haven't watched Cosmos you really should if you want to watch some great scientific programs that will be remembered for billions of years.
If you are a fan of the two above you can pick up the t-shirt at Red Bubble and also check out Megan's tumblr.