Sony recently announced on their EU blog about Heavy Rain DLC, called "The Heavy Rain Chronicles".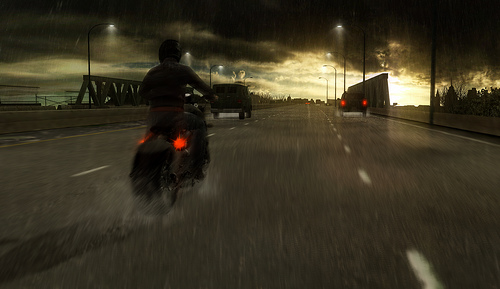 As well as the nice news of getting more character centric Heavy Rain DLC, they've also announced a special edition version of the game, although sadly it is a special edition not collector's edition, so there's no physical cd soundtrack or anything like that. (A small piece of paper with instructions to make origami would be nice though.
However in this special edition you are also given a PSN voucher for the first piece of DLC as well as a voucher for the soundtrack and a dynamic theme.
As well as the DLC it's getting a rather interesting sounding box:
The Collector's Edition is packaged in a special 'rain-effect' slipcase – thanks to special embossing and other manufacturing tricks, it gives the impression of being streaked with 3D rain-drops (something that has confused a lot of people when they've seen it lying on my desk recently!).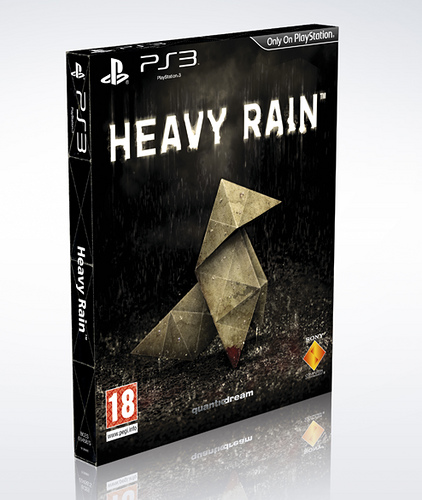 Quantic Dream are one of my favourite companies in the games industry, I loved their past two games and I'm very much looking forward to Heavy Rain, February is going to be an interesting month!
The full article can be read here
Also it has been announced that HMV are the only retailer to sell the special edition of Heavy Rain, you can find it here on the HMV website.