So I thought I'd do another Jon Burgerman related blog entry, this time round showing off my anxiety wall image I got. Although I was a little pissed off with it as it had been raining the day it came in the post and obviously my postman couldn't care for what he was delivering and he got it all wet.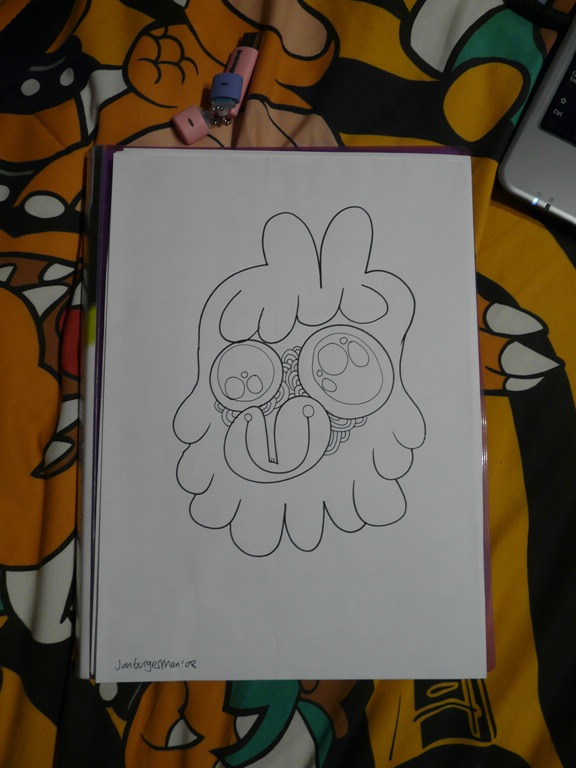 I really love it, and at the exhibit they looked amazing all spread out on the wall, must say though I was at heart hoping for the Mario Kart one!
Since then I've also gotten his book, and I must say I had no idea that Jon designed a level for Wipeout Pure. Also that I was a little disappointed because of the lack of Game On imagery in it. I am quite fond of the book cover without the poster.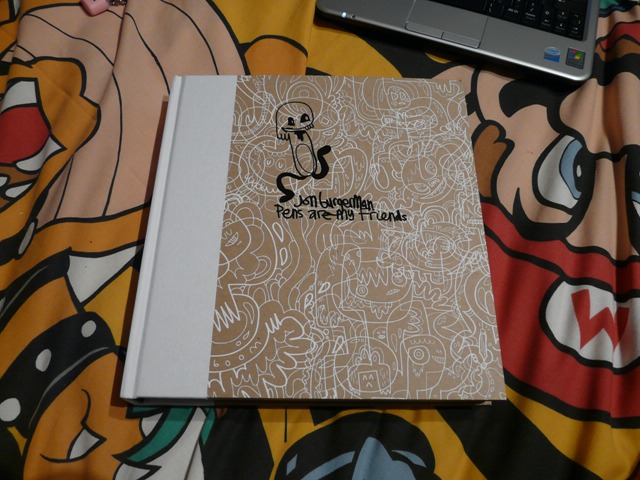 I also got myself one of his new Dunnys which I must say is lovely, I really like the pastel like colours on him, makes me think of Pete Fowler god knows why though, anyway I got a cute doodle on the box too, which seems to of gotten a little smudged at some point. I was almost tempted to not take it out the box, but a day later I decided I would anyway.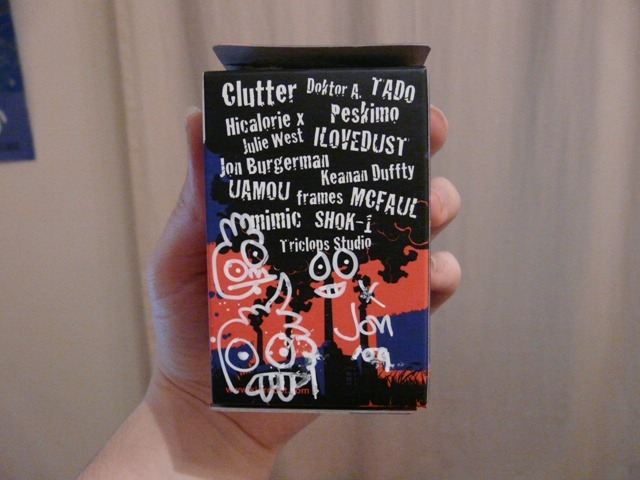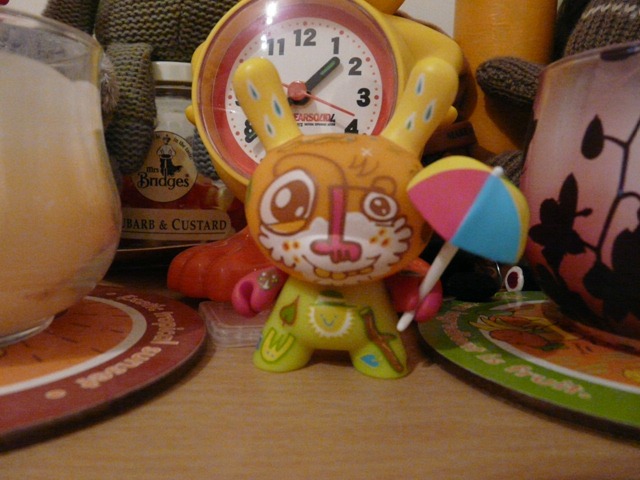 I also added Jon on Twitter the other day, and shortly after doing so received a message saying he'd popped my photo of my coloured in birthday card on his site, hoping I didn't mind. And of course I don't but I've been promised a doodle for it, which is amazing, and I hope to get him to doodle on my netbook at some point, because that would look beyond spectacular. I just wish he did less abroad at the moment and did more stuff in the lovely old UK, perhaps something in Wales too!