He's almost finished, just got to attach his ears, give him a mouth and add any other extras I see fit. Then after him straight onto the cute baby shoes. I'm not 100% happy with how he's turned out, but he is looking very cute at the moment even though he's ear-less, hopefully little Ava will like him.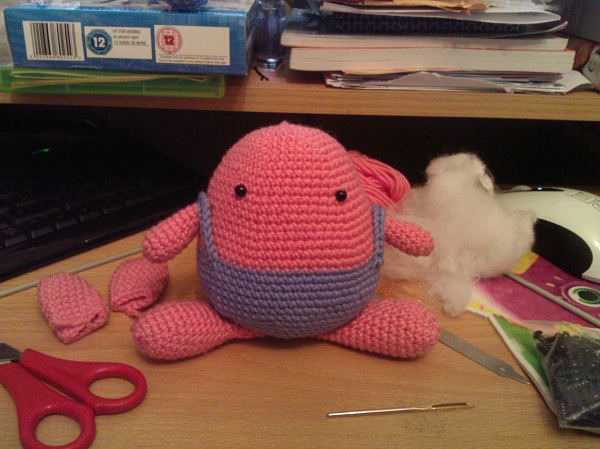 I think my timing has been ok, although I wish I had already finished this bunny and started with the new stuff as I won't have much time over the weekend to make anything because of Sci-Fi London's 48 Hour Film Making Challenge that I am once again taking part in.
Hopefully we will all have as much fun this year as we did last year making Bio-Term.
Also keep an eye on my blog so you'll be able to see whatever it is that we create, hopefully it'll be a nice weekend.