So another daily t-shirt arrived yesterday to add to my collection of awesome tops, once again this wasn't game related as it was referring to an awesome TV show that I recommend all.
That show is Battlestar Galactica (the new series), the only thing I don't really get about the t-shirt is the "XXL" on it. It's been designed by the same artist as today's (6/4/2011) RIPT, and that is deepspacemonkey, and I must say I highly recommend some of his designs.
So this t-shirt was my first purchase from RIPT Apparel and being slightly cautious I decided to order a medium ladies top and I must say I'm glad I did. If you've ordered from TeeFury before and choose the womens small I recommend the RIPT medium, as it's pretty snug for a medium for someone who is used to wearing a small.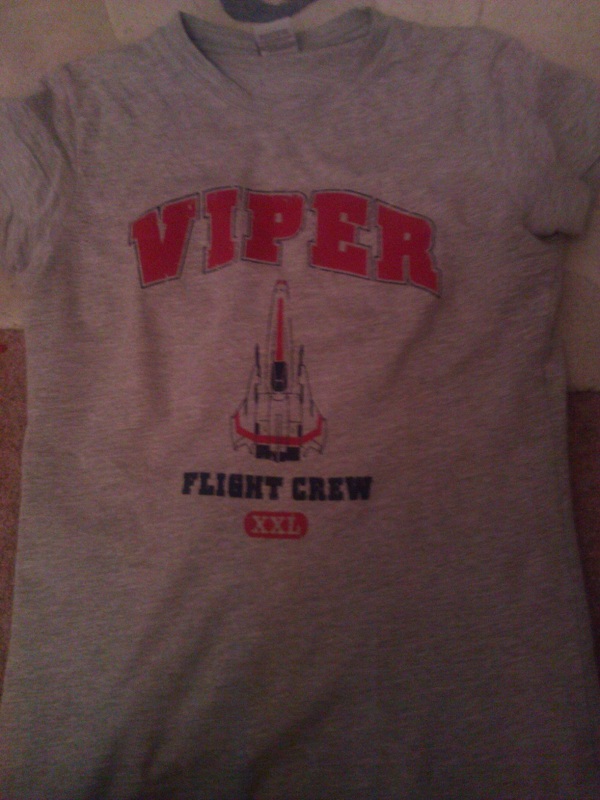 I've got a few more tops on the way, and I must say even though I love paying attention to the daily t-shirts from all these websites it's a bit draining for my money plus they take forever to arrive as most of them (except Qwertee) are printed overseas in America or elsewhere.