Back in February Nobi Nobi Boy was released on the PSN, and shortly after it's release it was announced that Panic Goods were to be selling t-shirts. They had previously sold Katamari Damacy t-shirts, so I was eager to get myself a Nobi Nobi boy one.
They were shipped a few weeks back and I received it fairly quickly, it's a lovely t-shirt, super soft and has a nice nobi nobi boy printed inside for the tag.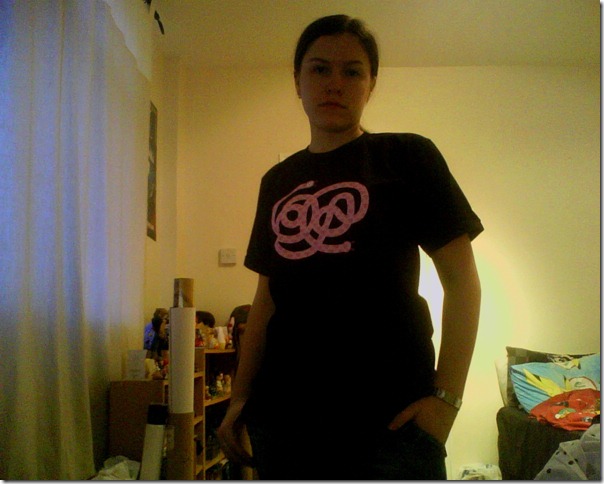 They only bad points i can say about it is that they don't come in ladies tops, only mens, and that the postage was more expensive than the top itself, which is of course one of the bad points of living in the UK.