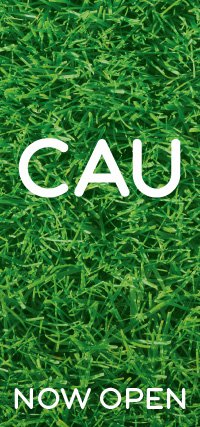 I had the chance to visit the new Cau restaurant in Guildford with some great friends and if you're in the area I highly recommend them!
They're quite pricey in comparison to what I'm used to paying for a meal, while also their mains don't come with any sides at all making it even more expensive.
However at the price paid it was some great food! Now of course I can only recommend what I ordered, however if you saw the menu and didn't want to try what I ate, you'd be a fool!
Although I went to an Argentinian Beef restaurant and I didn't have beef, I ordered the Pulled Pork sandwich (£9.95) as well as a portion of their Triple-cooked chunky chips.
I had managed to have a pulled pork sandwich while at E3 and it was pretty amazing, we don't really have anything like it in the UK and it was a great tasty experience.
Well Cau actually made a better pulled pork sandwich than what I'd tried in America, it had a delicious apple mayonnaise on the bun as well as little pieces of crispy shallots to add a bit of crunch to the sandwich.
I'm no food reviewer, but I know delicious food when I have it, and if I base it off of how good the pulled pork sandwich was, then I imagine their whole menu is amazing.
Sadly I don't have an image of the tasty sandwich, it was pretty small but extremely filling, make sure to stop by if you live in the Guildford area.