I wonder what you may have been thinking when I put that title. Well to put it simply it's a type of food they sell which after going to E3 I'm totally addicted to, more so than previously.
I had eaten them loads before, however not as frequently as I did in Los Angeles because of a bigger price tag over in the UK. Heck at some points they were my breakfast and lunch as a packet of them fit nicely in my bag while rushing around the expo.
That yummy treat is Twizzlers.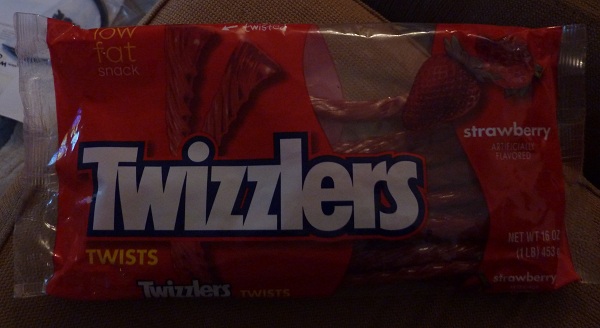 I also came to realise that Red Vines just aren't the same and Cherry Twizzlers aren't as nice as they're less solid and more chewy and gooey tasting.
Sadly I didn't find any packets of rainbow Twizzlers either, as I quite like the variety of flavours.