Exciting stuff!
Got my laptop ready, although I'm sure it'll die before the end of the day. As surviving through 4 conferences will be a lot for the battery to handle.
I will be attempting to connect to wi-fi but I'm not expecting an actual connection, especially considering it's been so hard to get it connected to the hotel's internet.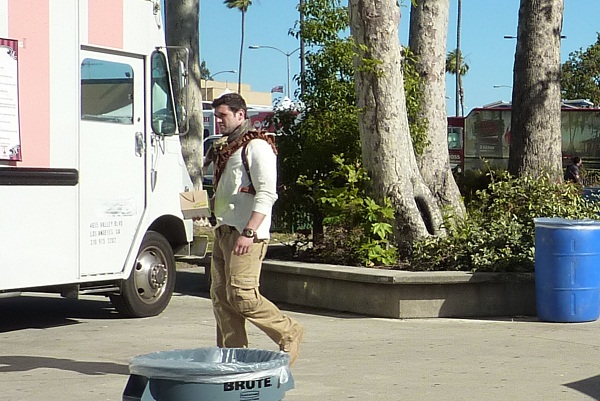 One of my favourite things of all the conferences was at the Sony conference. There was a large amount of men dressed up as Nathan Drake to promote Subway and their Uncharted 3 promotion. It was quite surreal looking around and spotting about 5 Nate's having a chat. I only wish I had gotten some pictures when they were all close together.