I've had a couple of new daily t-shirts arrive recently which are both pretty cool. One a play on Fallout and the Coca-Cola Santa Claus string of adverts. Which I know a lot of people associate with the start of the Christmas season. Plus of course the Fallout series are really one of a kind, especially the first two.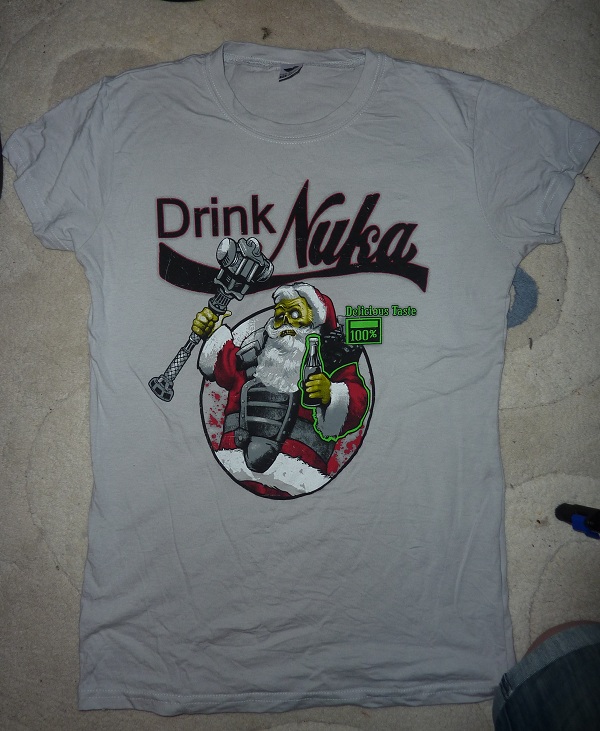 I also received a nice little sci-fi-cyberpunk themed tee, which doesn't bear any direct relevance to anything but can easily be seen to of been influenced by a mishmash of cityscapes.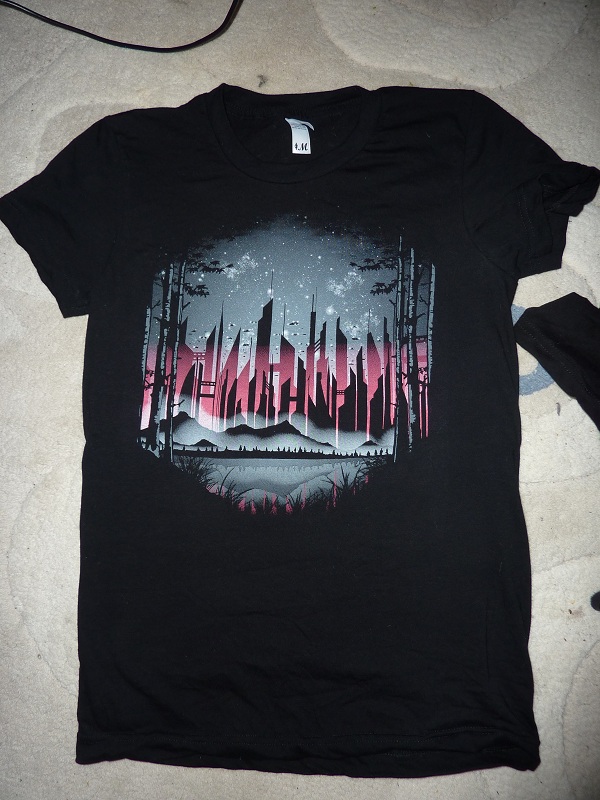 Plus a great little Super Lovers t-shirt that I picked up from MCM Expo. Super Lovers is a Japanese brand that are usually associated with pandas or skulls.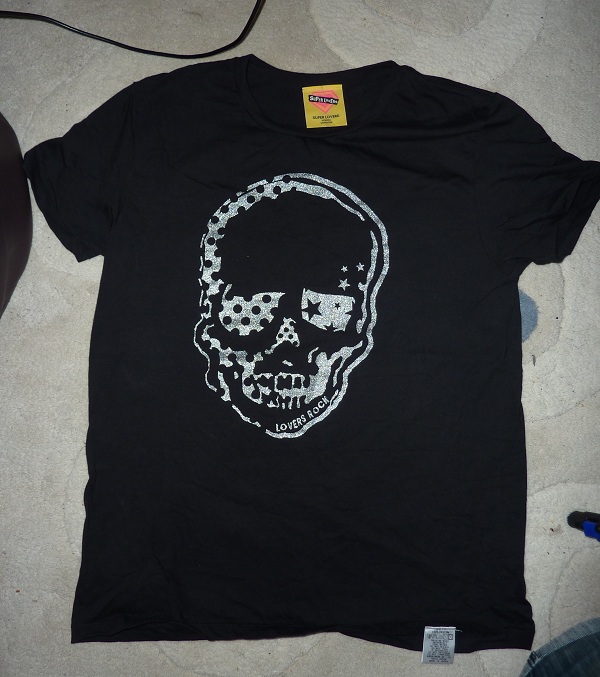 I've got a couple more that I'm waiting for in the post, however the daily t-shirts as of late haven't been as interesting as they were a month or two ago.