I picked up some board games from MCM Expo thanks to the great guys at Gamerz Nexus who are actually based in Rayleigh in Essex. They had a pretty good price on Dominion as well as Zombie Fluxx so I picked up the two.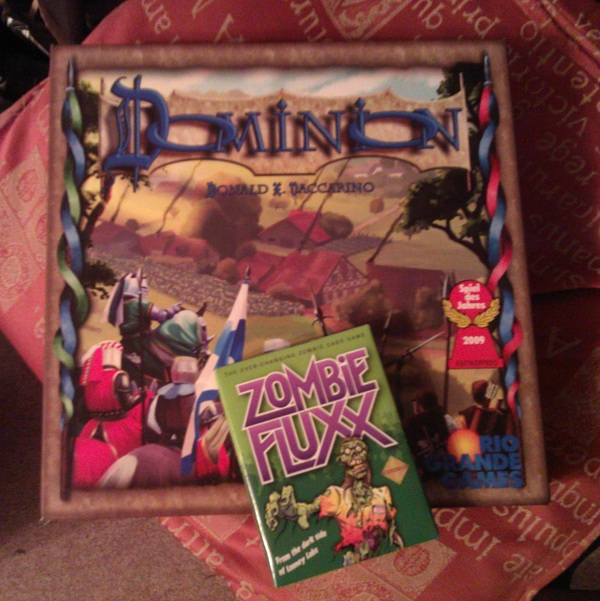 I was recommended Fluxx from a friend who had created his own game based off the mechanics of Fluxx, which is a really enjoyable quest based card game. Which in this version's case, focuses on zombies. You can get a variety of other versions including Monty Python which I was very tempted to pick up, but I went with zombies instead. I think next time if they're there I'll pick up the Python version as I imagine it could be quite comical.
I originally played Dominion at Board GameCamp last year while trying out a few different games including Dixit which I picked up last year. Dominion was the game I enjoyed the most and knew I needed to get it at some point. However Dominion is quite a pricey game when compared to something like Fluxx or Catan however it is totally worth it.
I hope to have some nice quick games with the friends soon as once you get the hang of it a game can be over pretty soon.