MCM Expo seems to be a regular occurrence for me to attend now, and it has been now for a multiple of years , not only because of the large array of games on show or to spot a good cosplayer every now and again. There's also the interesting guests they have appear as well as some cute Japanese items every now and again.
Sadly Expo 19 was a little disappointing, not only were no interesting (BSG) guests attending the show, but Rising Star Games didn't even have a stand. Rising Star are usually the best part of the show not only with their reasonably priced games, or new releases on show. But just to be able to talk to people like Tyrone and Yen and have their passion and enthusiasm spill over you from the games that Rising Star are releasing is one of the best chats you can ever have.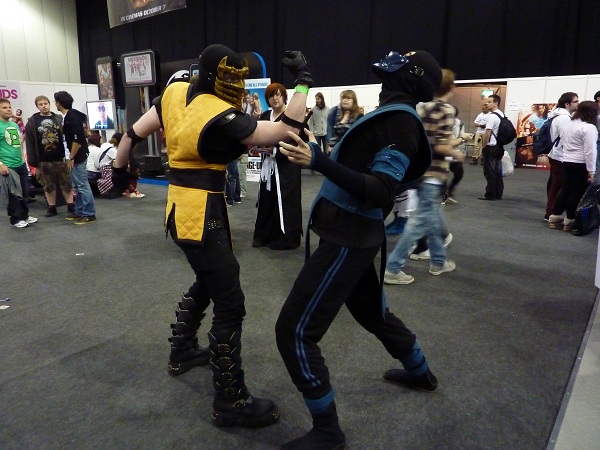 However the star of the show I must say was Gamespot as they had not only Shadows of the Damned playable, but also Child of Eden. Giving me my first taste for Mizuguchi's new masterpiece just in time for before a Child of Eden event, so that way I didn't look too bad at the game.
Although MCM Expo was flawed in some cases the games on show have really ramped up, and you could really tell they're making an effort to have a larger emphasis on games this time round.
It is a good place for spotting some good games cosplay, I saw the best Kratos but sadly didn't manage to get a picture. Although there is a larger emphasis on anime cosplay, and if that's your thing then MCM is definitely for you!