Over the past few weeks I've picked up a few games from boot sales, not a huge amount sadly as there has been less and less games with each one I attend.
The most recent purchase of these is the spare copy of Kurushi, which for 50p I couldn't not pick up. Plus the disc is in immaculate condition with no scratches which I imagine is better than my other copy of the game.
Toonenstein and Kileak the Blood were two games I haven't played before so I made sure to pick those up, especially as I hadn't seen Kileak at a boot sale before. I also bought Cyberball as it was Japanese and Charlotte claimed Batman & Robin was rare.
Then also down the bottom you can see Sonic the Hedgehog Triple Trouble which I had never even seen before! Which is crazy as I thought I had almost every Sonic title. Ren and Stimpy Veediots! Is the Gameboy game in the picture, which was sadly a bit of a shocking game.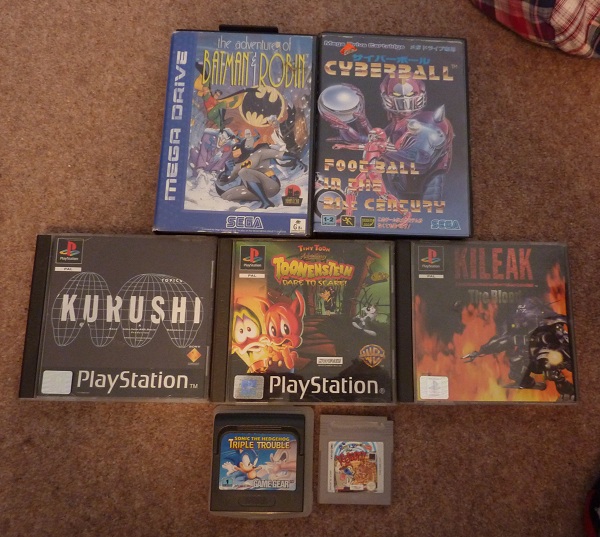 Fingers crossed I get some more good games soon.