So today marked a few things, firstly the London Film Comic Con, secondly meeting up with some good friends and then third getting to eat something really quite tasty.
So to start with I got up nice and early to head down to the London Film Comic Con at Earl's Court. I used to attend signing events more often but as time has gone by I've done so less and less. My main reasons for attending were to see Devon Murray and Richard Hatch.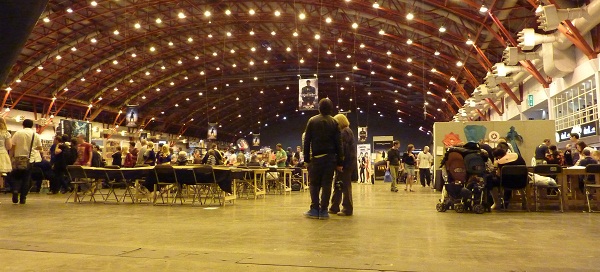 Nintendo also had a presence there, like at most events nowadays and they actually had Starfox 3DS playable, so I made sure to get a little time on it and see if it was then on my list of games to buy or avoid. I must say the motion controls work well for it as well as the analogue stick controls. At the end of the day it isn't a bad port of the N64 title.
As well as all of that I was able to pick up some great books which I'm sure I'll show in a later post. Sadly there was a lack of other good merchandise, games or memorabilia to keep me super interested. The only other thing I picked up was a handful of cute stickers from a lady who had made them herself.
So after scooting around the Excel centre for as long as I could I then made my way back to the Southbank to meet a few people at the BFI as a sort of reunion. As well as meeting up with Charlotte beforehand so we could go together. However we took a detour to the Pittcue Co. to get some tasty American cuisine, I once again went with some Pulled Pork whereas Charlotte went for some Brisket.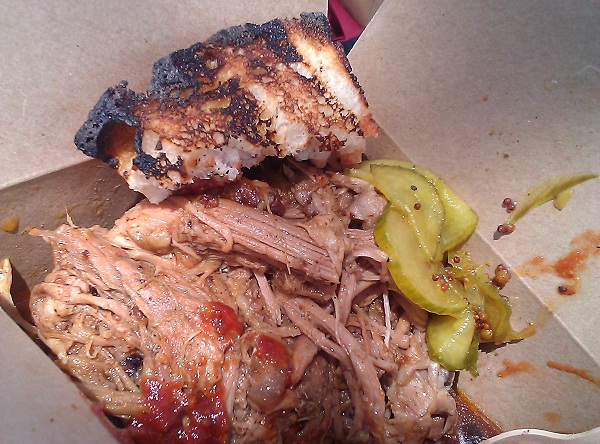 Both were extremely tasty and came with delicious pickles and served with some refried black beans. It was a great lunchtime snack to have such a lovely day and I highly recommend them if you're looking for something to eat around the Southbank.