While browsing the internet I randomly managed to come across the website mentioned in the title. How I'd never heard of them before in the past completely baffles me after reading their history page detailing the comings and goings of online stores, eBay shops and physical stores. While also going into great detail how devoted the founder is.
Ultimately Retrogames is a website owned by Jason Moore who buys and sells retro games for collector's and fans of video games. Not only for your generic old consoles but for a wide variety of systems including merchandise too.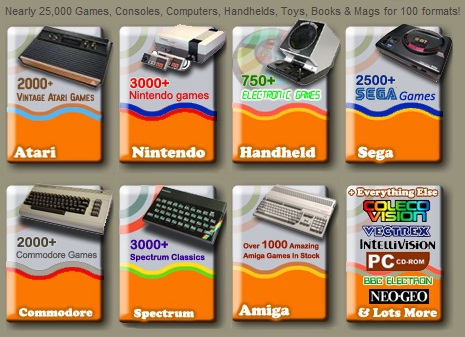 After first browsing on the website I felt it all a little too pricey for a boot sale goer such as myself, after being used to paying little for Retrogames, or of course more dependent on what the nice person selling the item would be asking. But after having a more in-depth look I came to realise how a lot of his items are fairly reasonably priced it's just the rare ones that are expensive.
However one of his coolest things are random little pieces of obscure merchandise, unfortunately they aren't popped on the shop that regularly but it's nice to be able to get little things like a Parappa the Rapper figure or Pop'n Music mouse mat.
You can also pick up copies of the Retrogames zine which I picked up a few copies of, as I remember buying copies of people's zines through GamesMaster back when I was young. So I wanted to slightly relive that memory, although the Retrogames ones are of course better written.
So if you're looking for something rare and in great condition I recommend having a look over his website to see if there's anything you want.