While checking the shelves of a GAME store I came across two games I'd wanted to get my hands on for a while now.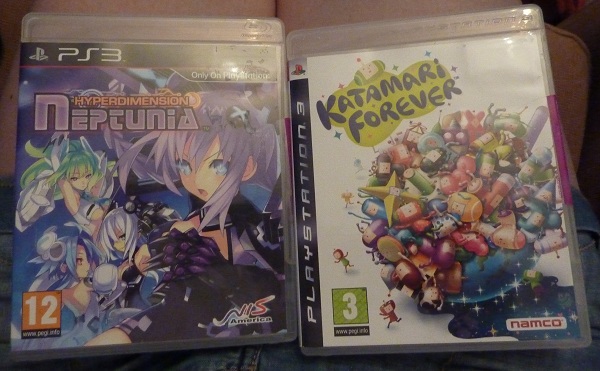 I was introduced to the craziness of Hyperdimension Neptunia through NTSC-UK and decided I wanted to give it a go. It's a JRPG parody of the console wars, so the girls on the cover represent the Xbox 360, Playstation 3 and Nintendo Wii. Overall it's had mixed reviews, but I'm not really the kind of person to base my purchases around review scores. Plus I knew it would sit nicely with my other games, and lack of Playstation 3 titles as well.
I had previously bought Katamari Tribute back when it was released in Japan (although you'll notice my copy isn't NTSC-J even though that's what I ordered) and had decided to pick up the PAL release (Katamari Forever) when I found a copy in a store. Well copies were of small numbers and up until the day I found this copy I hadn't actually seen it in a store before. So I whipped that up straight away, although I do prefer the Asian boxart.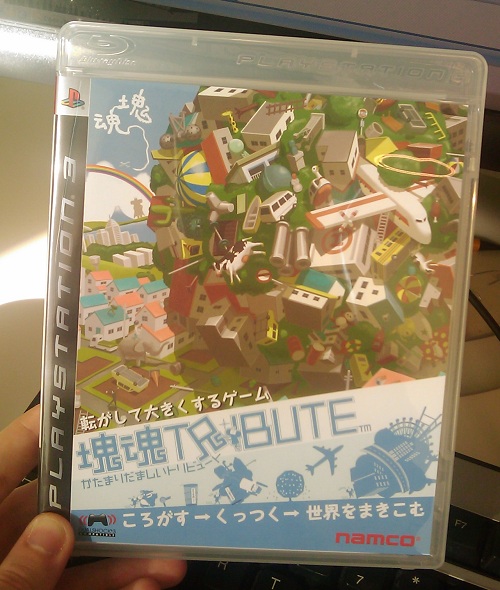 Now I'd love to see a new Katamari title, perhaps on the Wii U where the player uses the tablet controller to control the prince.