You were very much loved America, E3 was a real eye opener and has planted some fond memories in my head. Getting ready for another long flight is less fun, but we're currently all playing Zombie Fluxx on the floor at LAX which is great fun and also very good for passing the time.
I was happy to of tried some French toast at Denny's although it was a little too sweet for my liking.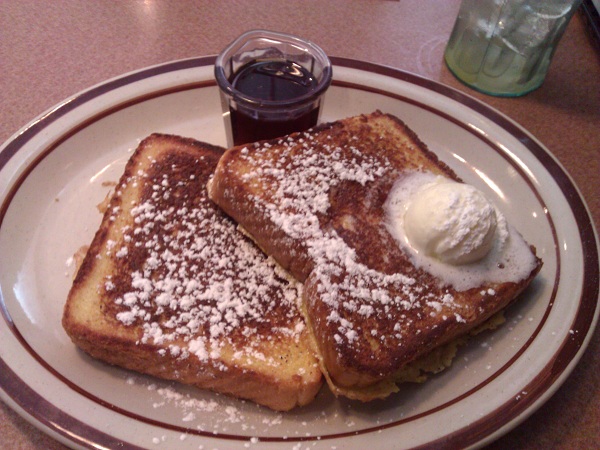 However Polo Campero do the best fried chicken I've ever had, miles better than KFC. If you like crispy chicken and you're popping over to America I recommend you try it.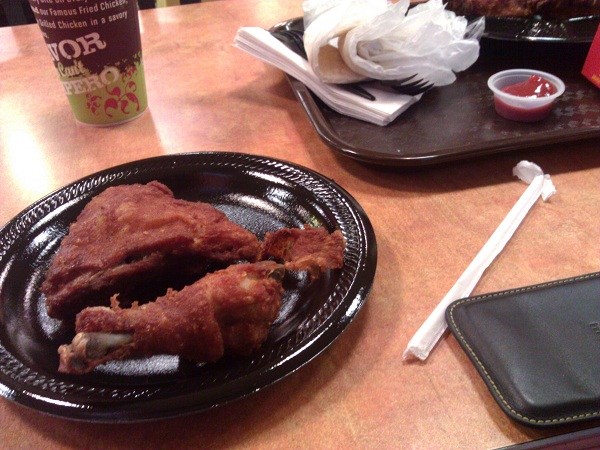 America and E3 were great, I got to experience a totally different time zone, go to a nicely sized supermarket, eat lots of new food, play loads of new games and generally have loads of fun. I only hope I get to go again in the future. Plus if I do, I now know to bring a bigger suitcase so I can bring more American sweeties home.
However I also hope that now I've been to America my next journey will be to Japan, fingers crossed as I'd love to be let loose with some money in a Super Potato store.