To show I don't just love games, although games are rated pretty highly on my "love" scale, but I'm also a fan of films and TV just like everyone should be. Of a whole variety of good shows I've enjoyed over the years one of the more recent series' that I enjoyed, which was sadly cut short (like most) was Firefly.
I picked up this Jayne t-shirt off TeeFury recently and had it waiting in the post for me when I came back from Los Angeles.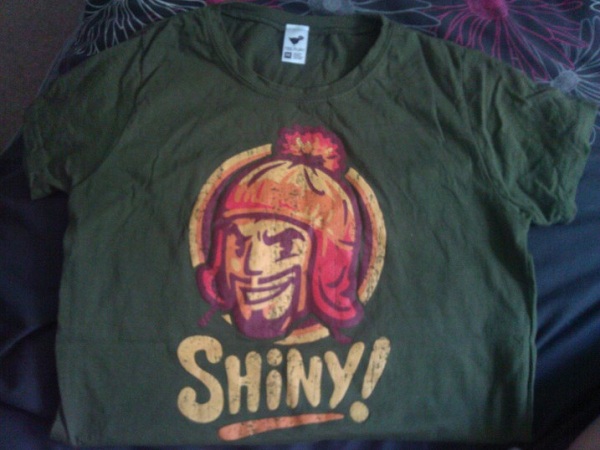 Firefly was of course Joss Whedon's first delve into the more Sci-Fi side of things with a heap of cowboys thrown in there. It was a great show and introduced viewers to the likes of Nathan Fillion and Summer Glau (although of course both featured in Buffy/Angel), and it's a real shame that the show was cancelled. At least they managed to get Serenity out of it as well though.