If there's one thing I always love about looking over all the game related items I've collected over the years, it's having forgotten about some of the nice little things I've picked up.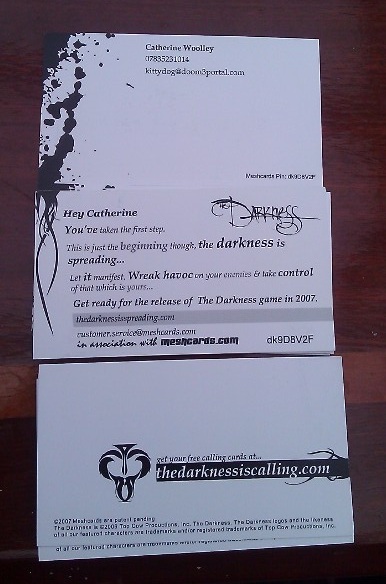 What 2K did with the Darkness with MeshCards was a great idea, which also meant some similar Rabbids related cards were created by Ubisoft as well.
Although of course The Darkness ones were a fair bit cooler than the Rabbis, but just looking through all the tiny little things that required you to actually do something to get an item were the more memorable items. Such as the amazing little Sackboy I was sent by Sony and Media Molecule for becoming a fan of LBP on YouTube.
Plus of course Charlotte's very own key to the city for anyone who 100% completed GTA IV between the 29/04/08-19/05/08 back during the game's launch which was ran via the Rockstar Social Club.
As the song goes some of the best things in life are free, especially when you go that little extra mile to obtain them, as in the end when you do they really will mean something. Of course it's always easy to buy something off eBay or by some means but it just isn't the same.
Just like when I strived to get into the Bioshock 2 viral campaign which I successfully got a piece of, including a final membership card, however to this day I am kicking myself for not getting down to Brighton to get myself a bottle from the beach.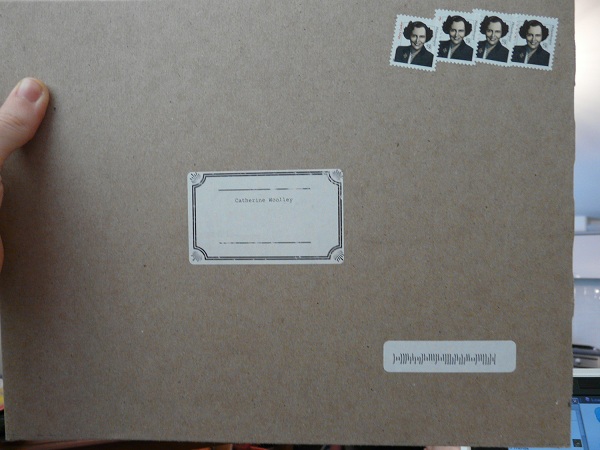 It's never fun finding out about these great little things last minute, but there's no harm in attempting to take part, perhaps one day I'll be able to take part in a viral campaign from start to finish (although I did take part in the OurColony Xbox 360 one) and get a nice little reward like a Splicer mask.