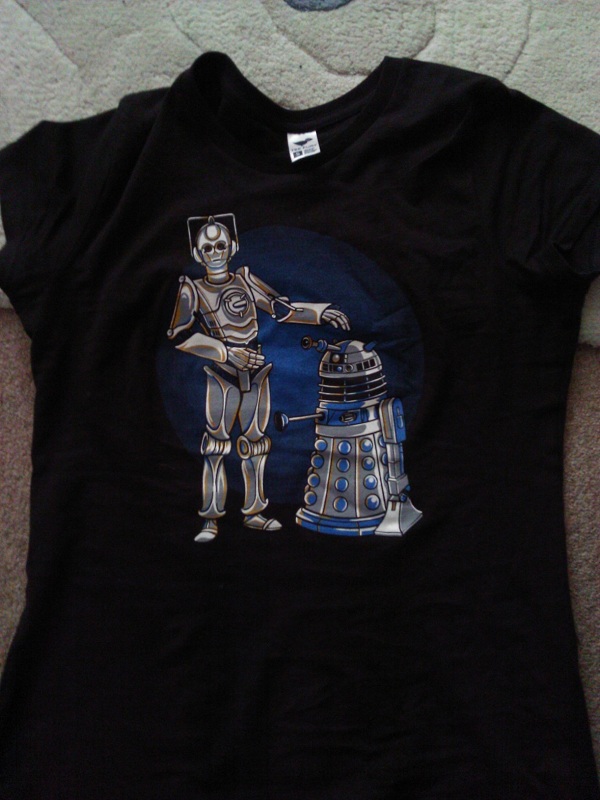 New t-shirt Thursday! Must say I was quite happy with the design as they did a great job with the merge of a Cybertron & C-3PO and a Dalek and R2D2. Plus in other news I believe the new series of Dr Who starts tomorrow (Saturday 23rd) with an episode titled "The Impossible Astronaut" which airs at 6pm on BBC1 so I'll have to make sure to set that to record.
The gloves are almost there, I've done the bits around the fingers, now just the cuff of them and they're complete in terms of being gloves, I'll just have to add a final gamey touch.
I'm also reminding everyone that Saturday mornings is Adam & Joe time so if you're up at 10am switch on 6 Music or pop on the BBC website and have a listen, it's the best radio show in my eyes by far. Not only do they play a nice array of music but Adam Buxton and Joe Cornish are just too funny to miss.