With my gloves almost being complete I decided to take on a new project, and with my lovely little niece Bethan's birthday just around the corner I realised I needed to make something for her, so hopefully I can get this finished in time. All I will say is that it'll be cute, but I won't spoil anything by posting an image of the pattern.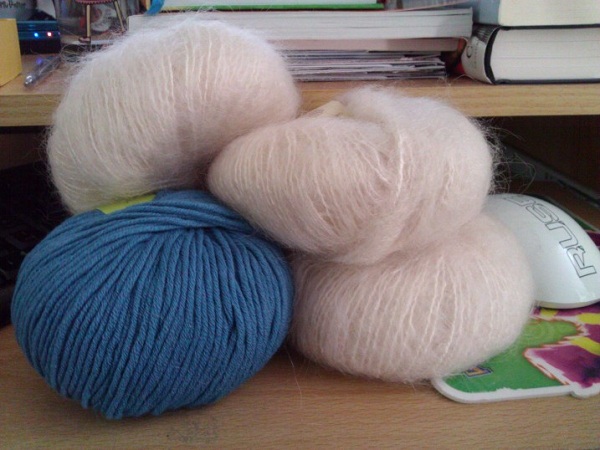 Also the blue yarn is actually more turquoise than blue like it has come out in the picture.
The gloves will get finished quickly as I'm just finishing off the second cuff on one of the gloves; they turned out ok but not as greatly as I hoped. I intend to make some more gloves, but after this little present for Bethan I think I'll instead go into attempting to make some little flat pieces and some more characters.