So I finished my peanut Amigurumi last night shortly after finishing my one a day and have since then started a new one. So the peanut would be an animal however I didn't have any eyes at the time to give it and it doesn't have any ears at the moment either. But it's complete and a great starting ground which I'll attach some buttons to at some point so that it can have some eyeballs to make it look a little more animated.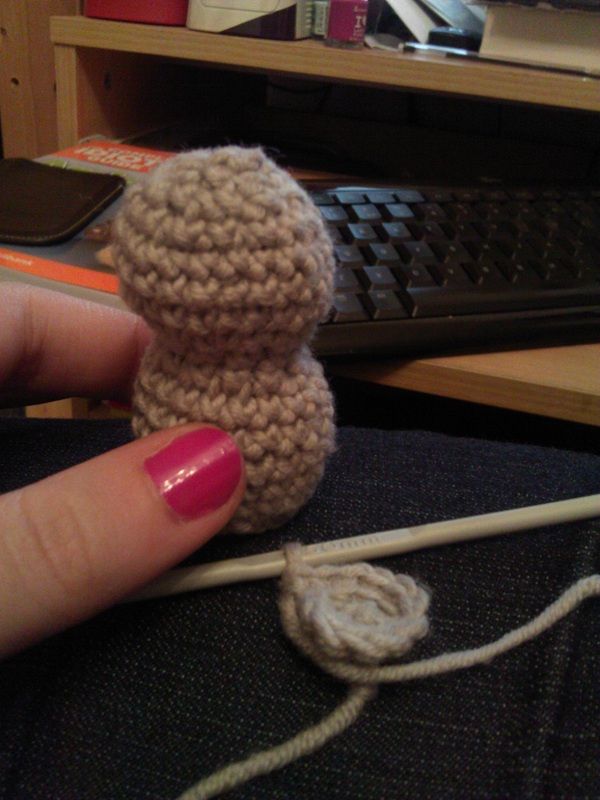 I'm now working on a ChuChu as I would call it (or a Chu if Charlotte's moaning at me), I'd like to think at my current rate it'll be done really quickly, and once he's done I'll start using a different colour and make something else.
Really enjoying crochet and Amigurumi, although the only frustrating bit I've found is starting off a piece as it always seems to be quite tough.