My apologies for the constant stream of crochet/amigurumi posts as of recent, but it seems to be all I spend my free time doing as it's relaxing and addictive at the same time.
My ChuChu is almost complete and only needs another foot to be created along with the eyes and a few stitches for the mouth.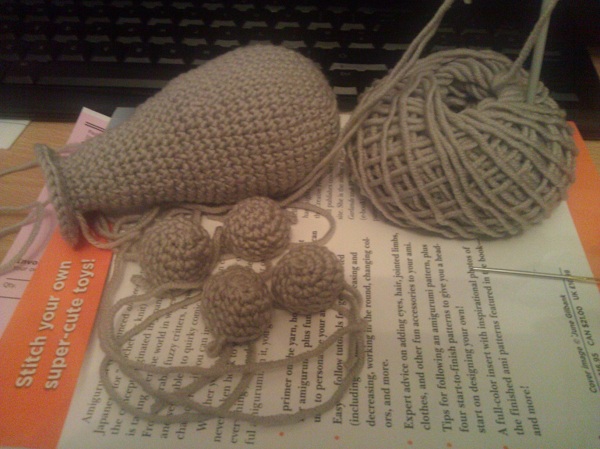 Luckily my weekend wasn't full of cleaning out a millipede tank, however it did seem to fly by pretty quickly. Fingers crossed that tomorrows post will include the ChuChu as a complete item and I may be able to go back to normal game related posts and spend less time being obsessed with crochet.