The ChuChu is gradually getting there, I imagine I'll make a lot of progress tomorrow on it, so then I'll finally be able to start something that isn't started off a beige (although a ChuChu shouldn't be that colour anyway) which will make it look a little more exciting.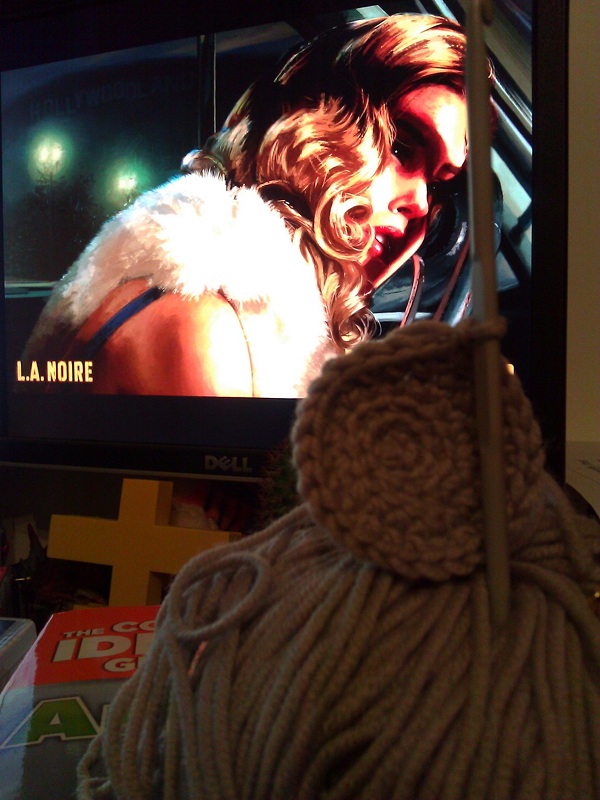 You may notice my awesome wallpaper that is L.A. Noire which I really cannot wait for, but I've coped without it for so long I'll just have to wait a little longer.
Then also those that saw the Gamercast app yesterday will be happy to know that there will also be a little Catmoo app coming soon too, for any readers that have a Windows Phone 7, I myself cannot wait to have an app for my own blog, mainly because it'll be easier to show people it.
It also marks today where I am officially a partial indie developer on the side (but then not really as anything that we might release will most probably be free and I doubt any games will be going up anytime soon unless I learn XNA over the weekends) as I had to purchase a membership with the MSDN App Hub, which allows me to submit Windows Phone 7 games/applications or to submit Xbox Live Indie titles, which opens up a whole window, the idea of developing for the phone itself is particularly interesting.
If you are interested in developing for Xbox Live Indie or Windows Phone 7 you can easily become a member all you need is £65, some photo ID and the ability to create the app itself and you can easily become a member. It feels quite nice having this power even though I'm not skilled enough to make an app itself, but it allows me membership for a year and should I want to renew it, it can easily be done.
Once everything is all set up hopefully the Gamercast and Catmoo applications will be available and I'll be sure to link to them on Zune Marketplace should anyone wish to download them for free.