My Sunday today was pretty much spent looking after my millipedes, I hadn't cleaned out their tank for a while and it was a little overloaded with springtails. Once the babies appeared I'd told myself I wouldn't clean their tank until they were big enough to make sure that I didn't hurt them when removing soil.
Well at the start of last week I realised I had to clean out their tank and give them some new soil to moop around in. From cleaning up the tank I was then able to realise how many babies I actually have, and sadly how many didn't make it. However I did see Conon again and had a chance to clean their living space, even if it did take maybe 7 hours from start to completion.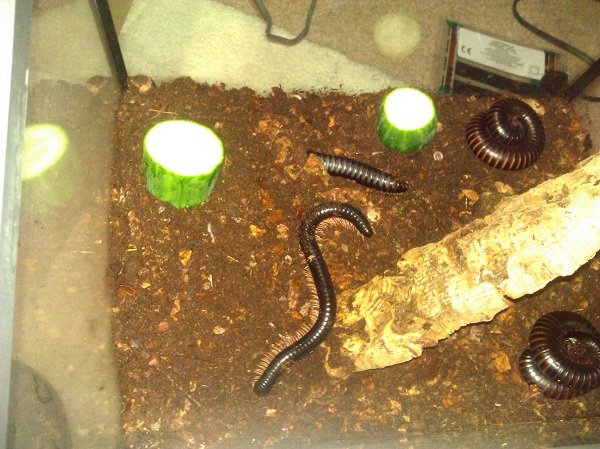 My apologies for the badly over exposed image due to the flash, I'm sure with their nice clean tank I'll be taking some more pictures soon with the good camera and not my phone.