Very short and sweet post today, but I thought I'd mention it for any cookery fans/chocolate loving people out there. That thing is that I used to rely on Tesco's Value chocolate which at about 27p was a steal, plus wasn't a bad bar of chocolate. It worked very well for cooking and as a chocolate snack for Paul and it was of course miles cheaper than Cadbury's chocolate.
Well sadly Tesco doesn't seem to want to stock it anymore if you do your shopping online, so I've now turned to a new chocolate source and that is the very underrated Lidl. Who also happen to stock Emmental at an amazing price.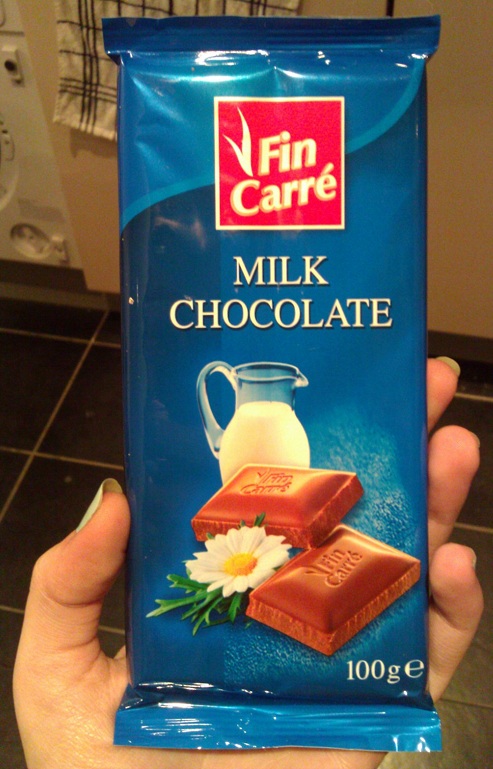 If you happen to have a Lidl nearby and are a fan of cheaply priced chocolate I recommend you try out their milk chocolate which clocks in at a tiny 39p and isn't half bad. Originally I was expecting it to taste similar to "advent calendar" chocolate but I was pleasantly surprised to find out it's actually quite the opposite and at 39p is much cheaper than other brand bars even though it only weighs 100g.
It also works excellent in cooking, and it manages to make me want to pinch a little piece when using it(which most chocolate doesn't), however the only thing I will say is that I much prefer it at room temperature over it being cold from being in the fridge.