Sadly last night I had to say goodbye to a millipede who was becoming a very quick favourite, mainly because she was just so beautiful. She'll still get a post when it comes to her turn on a Wednesday, but I just didn't feel like writing anything else for today's one a day other than writing to remember Hypatia.
Hypatia was a Madagascan red, my prettiest millipede and also my most exotic, this is why I imagine I found her deceased in my tank.
She never bothered any of the millipedes and quite enjoyed hanging out with the babies.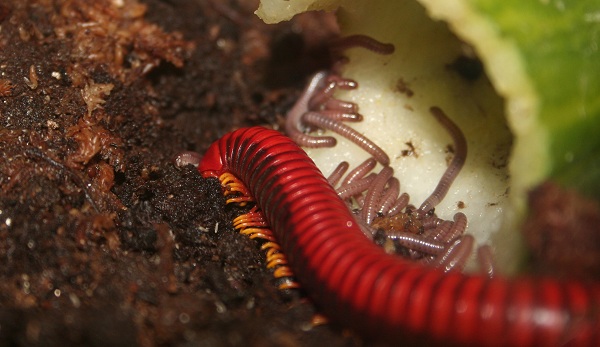 Her vibrant splash of colour will be sorely missed.