A slightly different post than my usual on a Sunday, as I don't have the time for a "looking back" which may be postponed till tomorrow. But today I'm going to do a shout out for a wonderful stall I happened to stumble upon today near Brick Lane.
That stall was for Kooky Bakes, unfortunately I didn't take a picture of Scott's stall (although I should have done), however I did make sure to buy some wonderful cupcakes from him.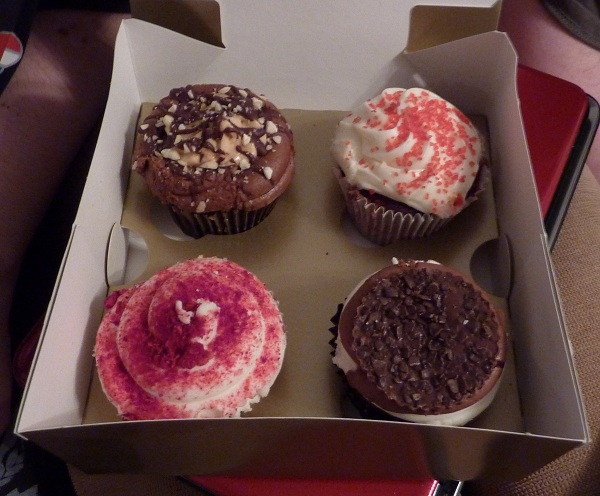 I have actually been a right pig and had the cupcake from the top left corner (currently named No. 7) and the one on the top right, a red velvet cupcake. Then the other two were taken by Charlotte and Tim, and I of course couldn't let the left over one go to waste, which is why the red velvet one is on my desk eagerly waiting to be eaten once I've finished this post.
So if anyone happens to be in the Brick Lane/Shoreditch area in London and passes by the Sunday UpMarket, make sure to pop in and have a look at the delicious cakes, I may label you as crazy if you can resist them though.