So I promised I'd be back to normal today, well it would seem I lied, over the 48 hours of making games I maybe had somewhere between 6-8 hours' sleep in total and I'm pretty shattered so after writing this small post I'm straight off to bed.
Overall it feels like this weekend was my most accomplished Game Jam so far (out of all three Global Game Jam's so far), this could be because we had less of a last minute rush or maybe because it just generally feels more finished.
The Gamercast Team, myself, Charlotte and Tim all worked hard to create a game to follow the theme of Extinct. With that constraint in mind we created the game Legislate or bee extinct.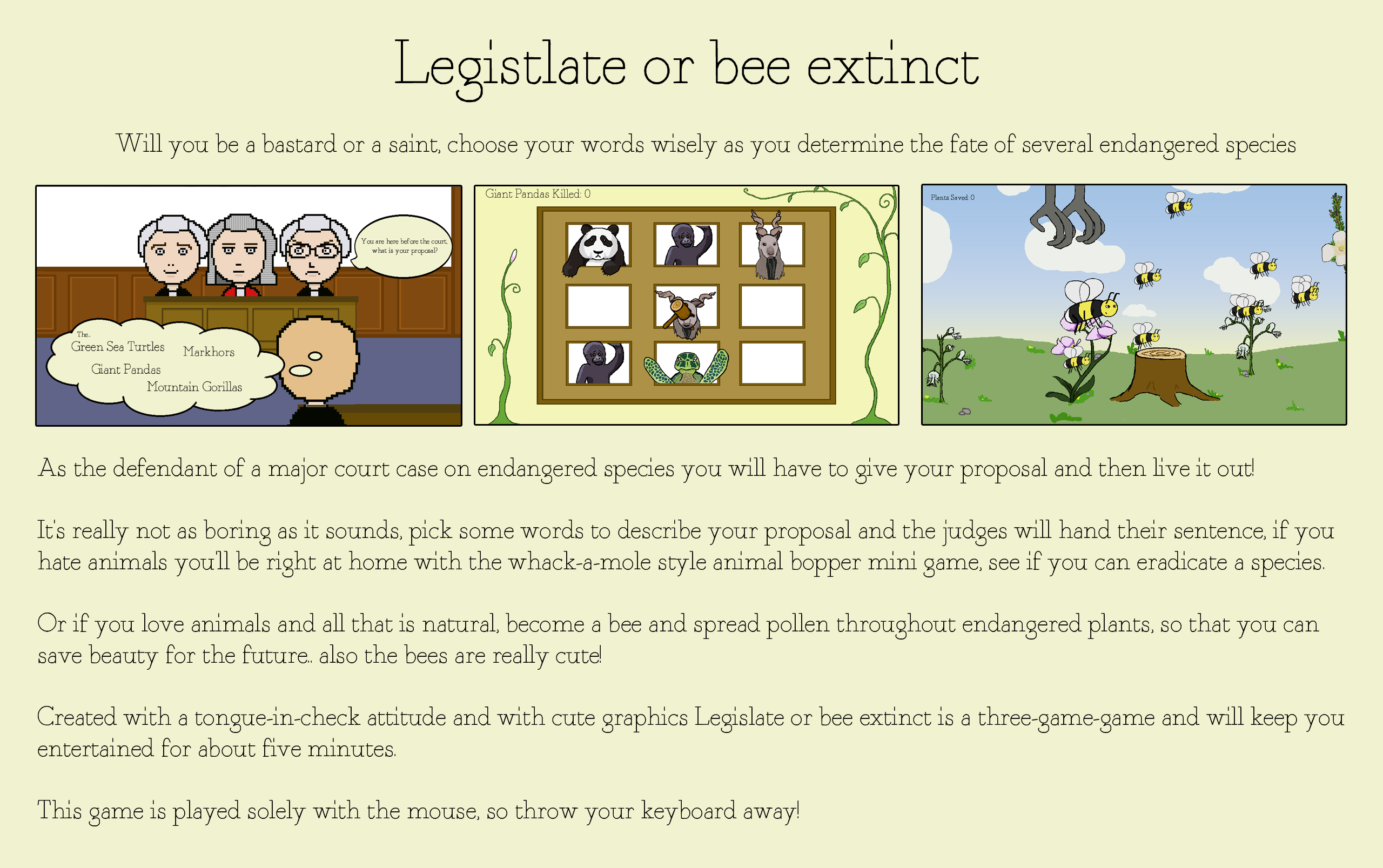 Now of course we all would of loved to have made a dinosaur game because of course dinosaurs are totally awesome, but we wanted to make sure to try to have something fairly original.
With three little ideas in mind, we decided to combine all three and make a game that kind of flows in-between one another, although it all depends on whether you decide that you like or hate these endangered species. This is what determines what game you will play after the hearing in court.
Legislate or bee extinct was made in 48 hours at the Global Game Jam Event 2011 at Qantm College in London, it is the team's third Game Jam collaboration and we're more than happy with it.
You can check out our page on the Global Game Jam website here or you can get a direct download of the game here.