So Skyrim of course came out back on the 11th, and I finally have my copy of it, after having to wait until Tuesday for parcelforce to deliver it to my local Post office.
To think I could have been playing it Friday night through to today, but instead I just got to pop it in today for an hour or so and get started in the game. The collector's edition is a bit massive, not as huge as the Crysis 2 Nano edition or Halo Reach Legendary Edition of course but it's pretty darn big is going to need to find somewhere to live.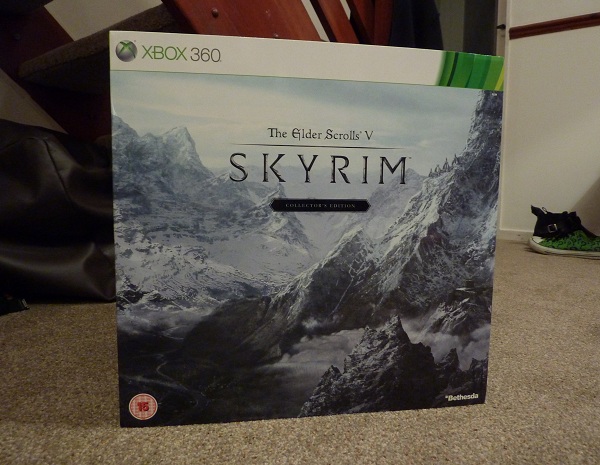 The Alduin statue has found somewhere to live although I wish the base of the figure wasn't so cheaply made!
I'm now playing as Arriana an Argonian, I didn't really know what to go with for a name so I just went with A as of course Argonian starts with the letter A! It's not a very suiting name for an Argonian and I spelt it differently to the usual way of spelling the name but I just wanted to play Skyrim!