So I've just noticed they've added Gish into Humble Voxatron Debut, so go buy it now before it all goes for this insane price!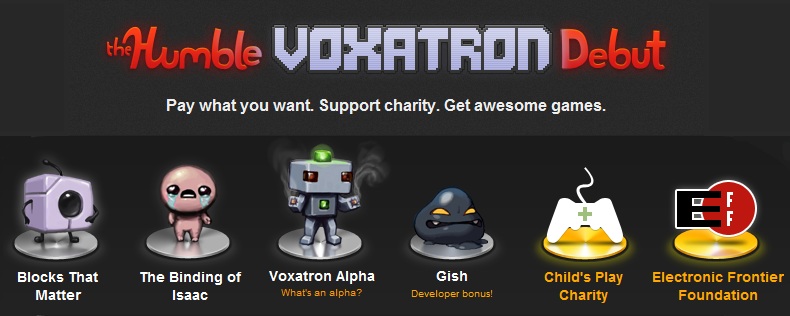 Also if you head over to the Indie Royale website you can pick up their new bundle which features another great array of games:
NightSky
Fate of the World
Scoregasm
Time Gentlemen Please! + Ben There Dan That!
Plus all the bonuses, which currently include two other games!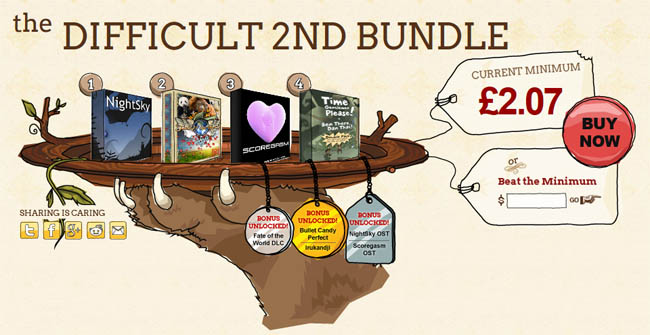 Plus you can get them all for a tiny price! Or of course donate above the average to lower the price for everyone else, and to be an overall above average person! They aren't available for much longer, so go, buy them now!