So the theme for this month's Ludum Dare isn't what I really wanted, however you can't pick and choose when the theme is voted on. The winner this time round was Alone, creating a variety of circumstances a game can be centred and themed around.
Sadly as it's the winter I couldn't have my usual raspberries with yoghurt so once I'd come up with my game idea I allowed myself some pancakes, so I found a new recipe which ended up being nice and sugary, and made a load of pancakes.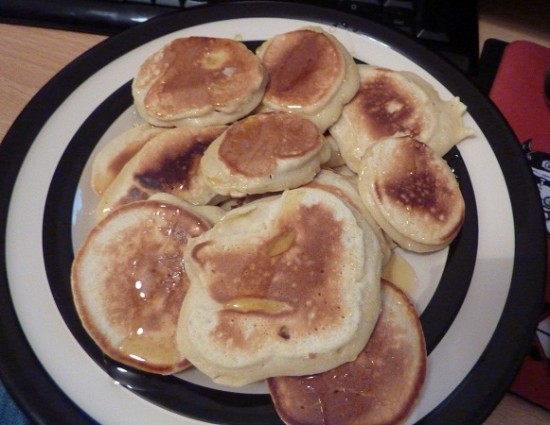 My idea is based around Coast moles and how they keep themselves solitary, the game itself isn't too far along yet, and I'm mainly getting it working first. However I seem to be having a few issues with getting the game working in HTML5 but it's coming along nicely. I can't see the game being overly complex or much when it comes to gameplay sadly.
Dinner wise I really wanted to use my slow cooker and put on a nice bit of meat, but I couldn't really allow myself to leave the house to pick anything up from sainsburys so instead I made myself a lovely pizza.