Sadly as I presumed I didn't manage to finish the game in the 48 hours, so instead I'm entering the Jam as my back up as I didn't want to end without a game. So in order to get the last few images I needed complete I gave myself until this evening to get it finished which I did and I even managed to fix a bug that I saw no way of fixing.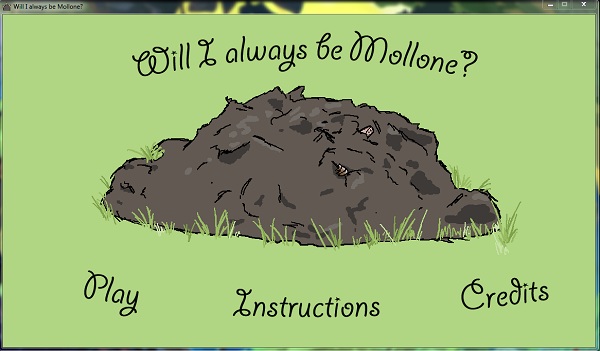 Overall I wasn't hugely happy with my game, it could have been more inventive or at least contain a little more in terms of gameplay. However I was quite happy with the look of the mole and insects, as at first I didn't think they'd look that great but they turned out ok. If you'd like to give it a play you can find a link to the download here
Of course the Global Game Jam is next on the horizon and then there'll be the next Ludum Dare #23 in April.