While it's getting closer and closer to the Christmas holidays, less and less games are released, of course nothing else is coming out as later as SWOTR on the 20th. Except they've made it so you can buy the game earlier and it's just that the servers go live on the 20th.
Well it's the 16th today and Trine 2 has been released on PC, it has been available on Steam since last Friday, however unfortunately the retail release had been slightly delayed.
Trine 2 is a sequel to Trine (of course) but adds in a few new features to make it more player friendly for those who like playing with friends. It now has added co-op support so a friend can take on the role of the thief, wizard or knight and help you out. Instead of playing through all the characters on your own.
Plus if you pick up the retail release you can look forward to a nice little art book, a copy of Trine for steam and a soundtrack.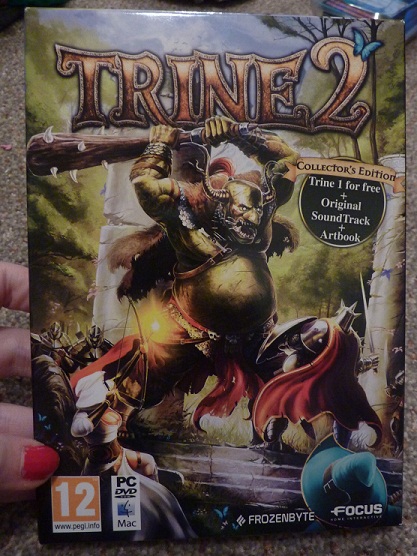 Trine 2 is also available on the Playstation Network and Xbox Live Arcade as well if you're interested in picking it up.