I had a little browse on Etsy recently as it is a great hub of amazing hand-made products where you can just see the love and effort seeping out of some of the products on the site.
I happened to come across two lovely pieces one of which arrived today, and the other I'll post about when it arrives. The first of the two is a lovely skirt fashioned out of Pac-man bed sheet and has been really well made by the lovely deastar who I have also found out is a cosplayer and creator of amazingly detailed costumes.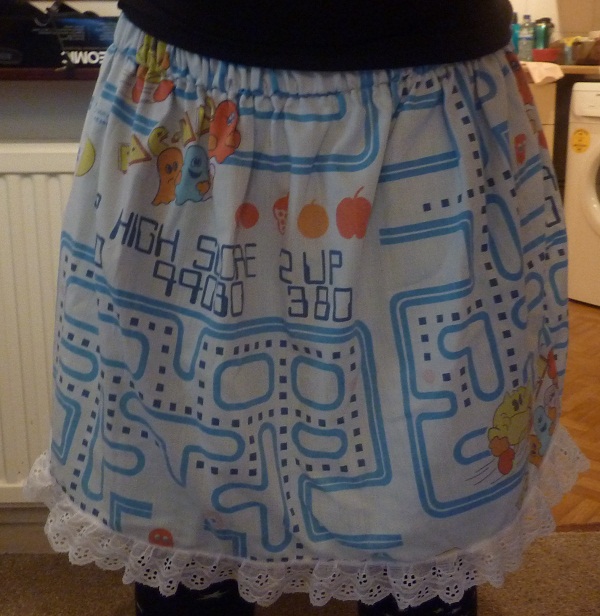 So no wonder I'm happy with the quality of this skirt!