An event I love to attend each year when invited is the Capcom Community Christmas party, I joined the forums when I found out a lovely person from Atari had started working there and I've posted on there ever since.
Then from attending the parties I've grown to know loads of the great members of the European Capcom Community and enjoy having fun playing upcoming games just before Christmas and meeting some new people or of course chatting to friends.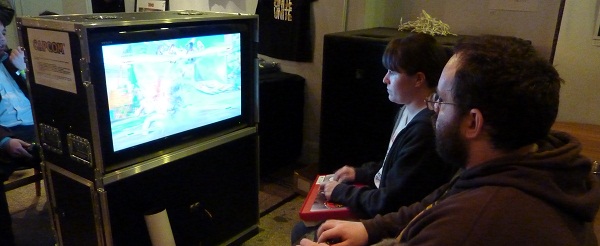 Although I must say I felt bad for spending most of the time chatting to Charlotte as I just don't see her enough these days! It was a great party though and my thanks go out to all the organisers and staff at Capcom Europe.