I suppose it's been a fairly short time since I got a new t-shirt...well not really, but I couldn't resist on buying this one.
At first I thought nah, I don't need it, but after a little more thought I decided I couldn't let it pass as the t-shirt makes me think of one of the best moments of BioShock.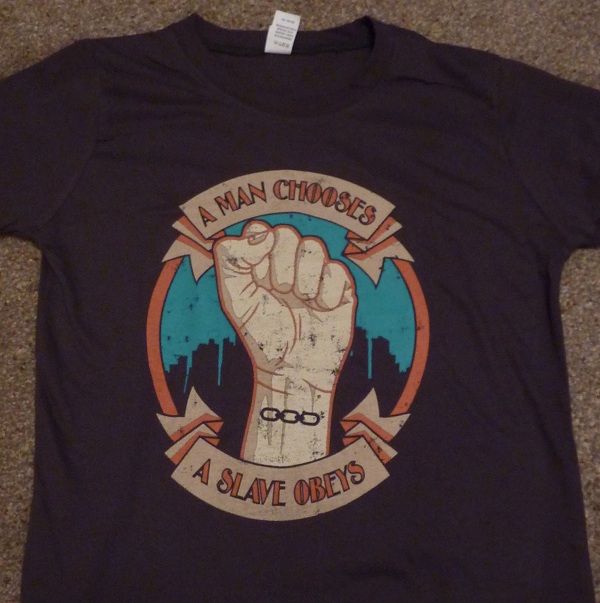 Design wise the t-shirt is ok, it's not a ground-breaking t-shirt that's going to make everyone stop in amazement, it's a fairly simple design that does the job and doesn't look crap!