Felt like doing a little baking, but as I've made too many sugary things recently I decided to make something with some of my bits and bobs lying about in the house.
So I put together some Bacon and sweet corn muffins.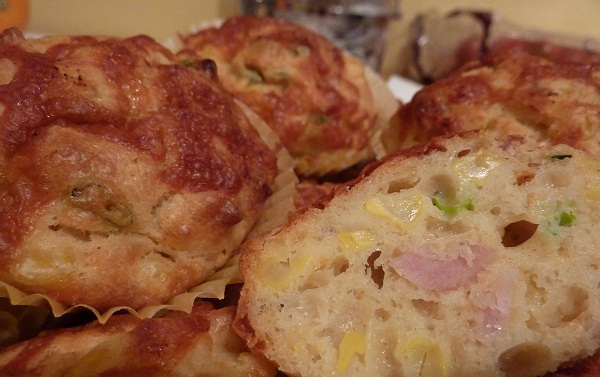 Ok well I say they're bacon and sweet corn, there is a little cheese and spring onion hidden in there as well. I do regret not adding a little Italian seasoning and a little more pepper, but otherwise for my first savoury muffin they're very nice!